Imane 'Pokimane' Anys has announced that she is joining the Cloak team as a partner and creative director. Cloak, a clothing brand created by Sean 'Jacksepticeye' McLoughlin and Mark 'Markiplier' Fischbach, is marketed as apparel "for gamers, by gamers", so Pokimane seems like a perfect fit.
There weren't many details shared at first by the 24-year old streamer in the tweet announcing the partnership. However, in a later YouTube video she confirms that as a creative director she will have a hand in creating future collections.
In the YouTube video, Pokimane says, "Cloak is an amazing brand that was started by two people that I admire and look up to in this industry so much – Markiplier and Jacksepticeye. And I am so happy to be joining them to represent something that is exactly what I myself wanted to create as well, which is a brand that by gamers, for gamers. Because I feel like when it comes to our community, the kind of apparel we have could be so much better and I feel like it hasn't been fulfilled the way that I would like it to be.
"Also, a huge part of why I wanted to join was because it is so clear by looking at the things that they've done, the past collections they've come out with, that they put a large emphasis on values that are so near and dear to my heart. Such as diversity, so of course with this Pride collection – really putting it out there, it doesn't matter what gender you are, what colour you are, what race, what sex – however you identify, I want people to feel included within the gaming community. That's definitely the message I want to put out there, and so I am so glad that it is something so important to them as well."
Pokimane also goes on to tell us that this is the first time that she has ever joined a preexisting team or company, rather than being part of a sponsorship or collaboration.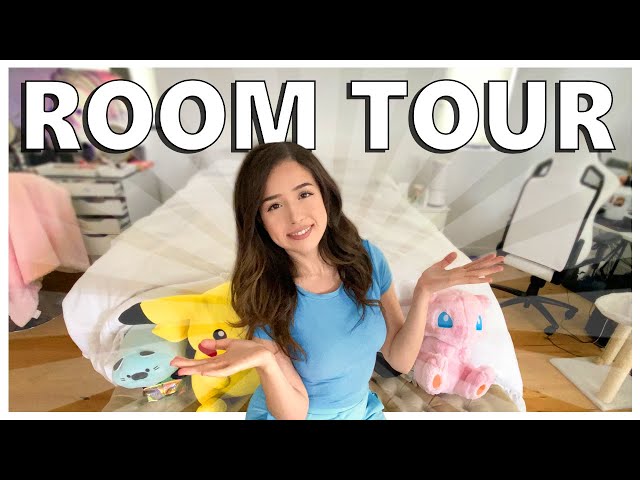 This isn't the first time that these three creators have worked together, however. In the past, the content creators have released a collaboration where they play Hand Simulator together, which you can watch here if you like.