The gaming section of YouTube is going to look a bit different in the next couple of weeks because Felix 'PewDiePie' Kjellberg has finally decided to take a break. The YouTube king has been making videos for the last ten years, but yesterday he uploaded his final video for the foreseeable future.
Last month, the 30-year-old announced he was planning to take a break from the platform after admitting he was feeling "very tired" and it looks like that time has finally come. It's not clear how long the YouTuber, will be gone for, but it's good to see he's taking the threat of burnout seriously.
"Guys, we finally did it," the YouTuber says in his video, which you can watch below. "After ten years I am finally taking a break. The truth is I don't want to go on a break. The truth is I love making videos, I just feel like I need to do this."
In the video, PewDiePie thanks his followers for the support over the last ten years with a toast before launching into LWIAY, a video series in which he reviews memes on Reddit posted by his community.
"Thank you for watching across the years," he says. "I know I'm making this a bigger thing than it is, but it's a big thing, even though it isn't a big thing. I just want to say thank you for watching my videos – it makes me happy.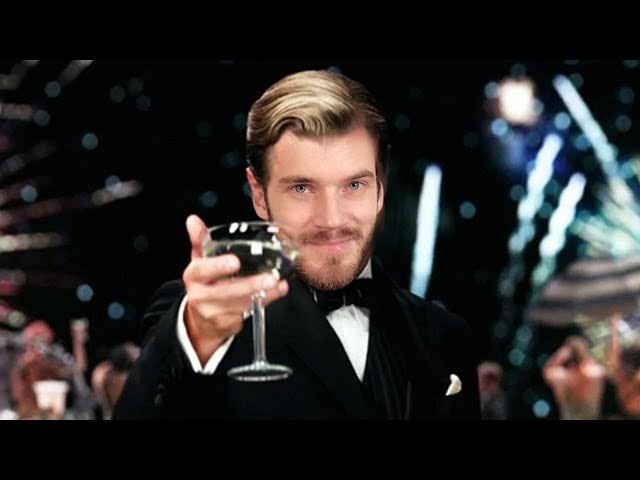 "One thing I really realised is that I love making videos and I love interacting with you guys. But I think this year, there's just been so much piling up that I should probably cool down for a bit. Then I will come back with 10,000%."
The star has had phenomenal growth in the last few years, accumulating over 100 million subscribers on YouTube, beating T-Series in the process. However, in the last year alone, PewDiePie married his long-time partner, Marzia Bisognin, clashed with online personalities, and had his house burgled, so it's no surprise that the Swede wants to take a break from his life in the public eye.
Although he'll be missed by the community, it's important that he gets the rest he deserves. We have, after all, still got memes to keep us busy in his absence.