Since starting Healthy Gamer two years ago, Dr. Alok Kanojia's mental health project to help gamers rebuild their lives has grown at an incredible rate. The Harvard-trained psychiatrist now has a successful Twitch channel, which he uses to educate viewers about mental health, and it's already hit 100,000 followers.
To say Dr. Kanojia is delighted is an understatement. The psychiatrist has come a long way from Reddit AMAs and alpha testing two years ago. He's sparked a serious discussion about mental health among youngsters on Twitch, and held thought-provoking conversations with streamers like Byron 'Reckful' Bernstein and Kathleen 'Loserfruit' Belsten about conditions like depression, panic attacks, and more, all while pulling in an increasingly large viewer count.
"Healthy Gamer has been around for a little over a year," Dr Kanojia says in his thank you video, which you can watch below. "Over the course of the first eight months of 2019, we got 100 subscribers on YouTube and an average of 20-30 viewers on Twitch. We've grown a lot since then so first of all I want to thank you guys for showing up, subscribing, and supporting.
"We're number 135 on the fastest growing English Twitch streamers over the last 180 days and number 47 in the last 90. It's been an incredible and unbelievable experience."
And while the psychiatrist is happy with the numbers he and his team have racked up, he says he now understands the pressure many streamers and content creators feel to perform. Jack 'CouRage' Dunlop explained he left Twitch for YouTube so he didn't have to worry about the sub count, and that's something Dr. Kanojia has had to learn to ignore during his channel's incredible growth.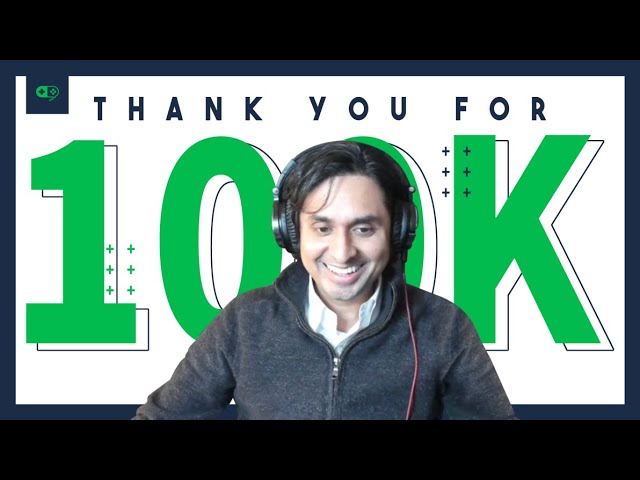 "It's been an interesting journey," he adds. "When we talk about streamers, they talk about the feeling of needing to perform. I also felt that struggle. I started noticing that my viewer count mattered to me, and I would log on at random times to see how many followers we had on Twitch. I started to feel this pull of wanting to be bigger and I think that's really dangerous. Do I want to grow? Absolutely. But I don't think this is about the growth of our stream. It's not about how big we are – it's about you guys."
Of course, the face of mental health is changing. We live in a world now where constant pressure is being applied through technology and things like social media. Dr. Kanojia hopes he can relieve some of that pressure by helping gamers – and beyond – learn about mental health, and start a conversation many are too afraid to have.