It's been officially 95 days since Guy 'DrDisRespect' Beahm was banned from Twitch. Since then the two-time has joined YouTube Gaming and has repeatedly insisted that he still doesn't know why he was booted off the purple platform. However, it seems like that's absolute tosh and that he's close to sharing the real reason.
After his Call of Duty: Warzone stream with the NFL's Odell Beckham Jr came to an end last night, the Doc stayed around to talk to his fans. But in the process of being flooded by donations, the two-time talked about speaking the truth, his Twitch ban, and censorship. It all started when the Doc began to talk about the upcoming release of Call of Duty: Black Ops Cold War and how Activision allegedly distanced itself from the streamer.
"It's kind of crazy to think that because of this tiny purple platform and for whatever reason that all of a sudden Activision, one of the biggest publishers and the biggest franchises, decided not to support the Doctor and give us a code to be a part of this launch of this new Cold War game," he says. "It's pretty, crazy, right?"
After suggesting that the only way you'll make it and win the big corporation's favour these days is by being a "generic and regular streamer," the Doc says he's wanted to speak his mind on the ban and the fallout for a long time, but that his hands have been tied.
"Here's the problem when you speak the truth – you have to be very careful, especially when legality comes into play," DrDisrespect tells a donator asking for more information. "Trust me I've been wanting to speak my mind for a long time man."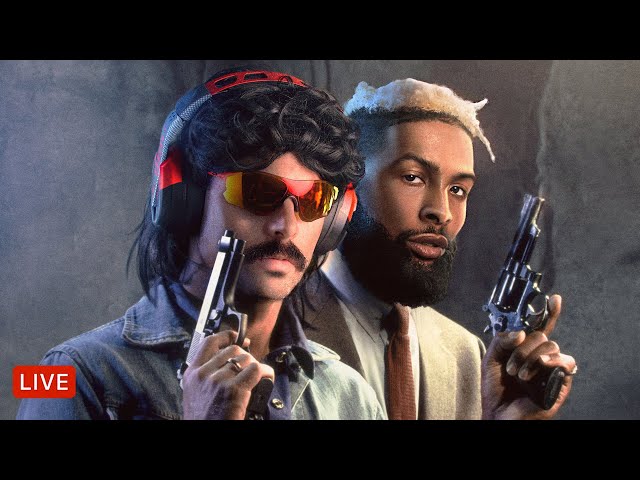 After another viewer makes a donation stating he's a Navy master chief, the Doc uses it to talk about his ban by suggesting he was replaced by other streamers. While DrDisrespect doesn't mention the other streamers by name, both Tyler 'Ninja' Blevins and Michael 'shroud' Grzesiek were brought back to Twitch after Microsoft decided to pull the plug on Mixer.
"Imagine the Navy going in there and getting rid of you just out of nowhere," he says to the donator. "And bringing in three new cadets because you know what they say 'Man, even though he's going to turn Master Chief, that's a big old salary' – imagine that Rich, damn. But thankfully that doesn't happen to you, you know what I mean?"
There's an old wartime saying that loose lips will sink ships, but the Doc is clearly getting frustrated with holding his tongue. His career is at stake here – but the legalities of it all are keeping it dead and buried below ground.
We've reached out to both Twitch and Activision about the statements made by Dr DisRespect and we'll update this story if we hear anything.