It might seem like Dr DisRespect has been handling the switch to YouTube Gaming well, but it turns out there are times he's been finding it tough. The streaming personality, portrayed by former Call of Duty map designer Guy Beahm, has been dealing with anxiety ever since Twitch permanently banned him from the purple platform in late June.
The streamer, who insists he did "nothing to warrant" a Twitch ban, pulled in more than half a million viewers on YouTube during his first ever stream, but the toll of not being able to return to his preferred platform for an 'unknown' reason and not being able to play with old friends is clearly hitting him hard. Following a four hour Call of Duty: Warzone stream, which had its highlights and lowlights, the two time opened up about his thoughts and feelings about the last couple of months.
"I feel like I need to talk to you guys right now about how I've been feeling about everything," the Doc says at the end of his last stream, which you can watch below. "It's kinda crazy. I've been playing sports my whole life, been in high pressure situations – free throws, game on the line, obviously streaming in front of tons of people with the game on the line. We've lived a good life and I've never dealt with anxiety before, I never have.
"The fact that I'm here live on YouTube, it's been a fantastic return, but my anxiety levels are something that comes in these huge waves and I'm having a hard time dealing with it, I'll be honest."
The controversial streamer has dealt with bans before – most notably after he streamed from a bathroom during E3 2019 – but he was able to take responsibility for those mistakes and bounce back, but in this case it's different.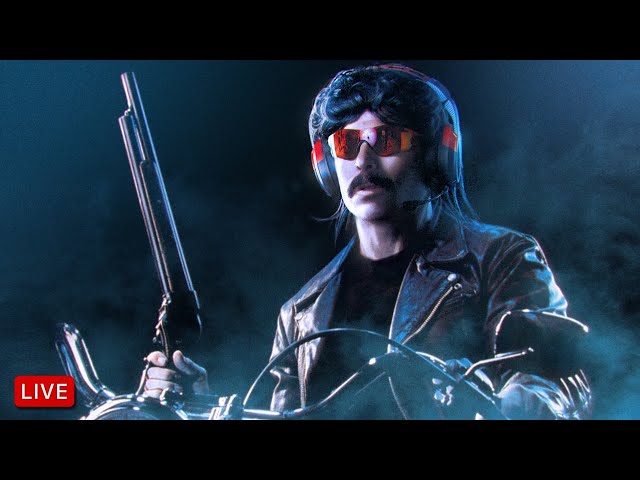 "It was taken away from us, you know? A lot of people think the numbers are fantastic but we've come back before through adversity because you know why? It was on me and I accepted the responsibility," he continues. "What do I accept in this case? I don't accept anything and there's nothing I can do about it."
It's rare for the streamer to break character, but it seems like the ban is weighing heavily on the two-time's shoulders. While the cause for his ban continues to be shrouded in secrecy, at least you'll have a reason why he might appear a bit off the next time he plays with PewDiePie or some other YouTuber in the future.