'Corpse Husband'. That's a name you've probably heard banded about Twitch a lot recently. But who is this mysterious, deep-voiced, faceless creator?
In YouTube circles, Corpse Husband is one of the biggest creators right now. Beginning his career making predominantly horror game content and telling true crime stories – which suits his sinister, low voice to a T – Corpse has reached new levels of popularity recently, becoming a regular face in star-studded Among Us lobbies. He was even one of the crewmates in the now famous lobby featured in US congresswoman Alenadria Ocasio-Cortez's record-breaking Twitch stream.
Despite uploading, streaming, and tweeting infrequently compared to most other creators, Corpse Husband pulls in enormous views. He has 6.7 million subscribers on YouTube and has racked up 242 million views since his channel was created in 2015. He also has 2.3 million Twitter followers. He has achieved all this despite never appearing on camera. Corpse is yet to reveal his identity, with his deep voice his only recognisable feature.
He has been open with fans about the state of his health, which is part of the reason as to why he is not active on YouTube or social media daily.
Alongside content creation, Corpse also makes music. With 1.8 million Spotify followers and his most listened to track, E-GIRLS ARE RUINING MY LIFE!, receiving over 180 million plays on Spotify alone, he is on course to be as popular a musician as he is a YouTuber and streamer.
His musical success also earned him a feature on Machine Gun Kelly track DAYWALKER!.
Here we answer some of the most commonly asked questions about the mysterious content creator.
What is Corpse Husband's real name?
Corpse Husband's real name is not known, as the YouTuber keeps virtually all aspects of his identity hidden.
Corpse Husband age
Corpse Husband is 24 years old. He was born on August 8, 1997 in San Diego, California.
Corpse Husband face reveal
Corpse Husband's appearance is a mystery to fans of his content. The creator, who has cited his struggles with anxiety on numerous occasions, prefers to keep his identity a secret. The closest fans have gotten to seeing what Corpse Husband looks like is in an interview with Anthony Padilla alongside two other faceless YouTubers. Here, he can be seen on camera, but with his face covered with his logo.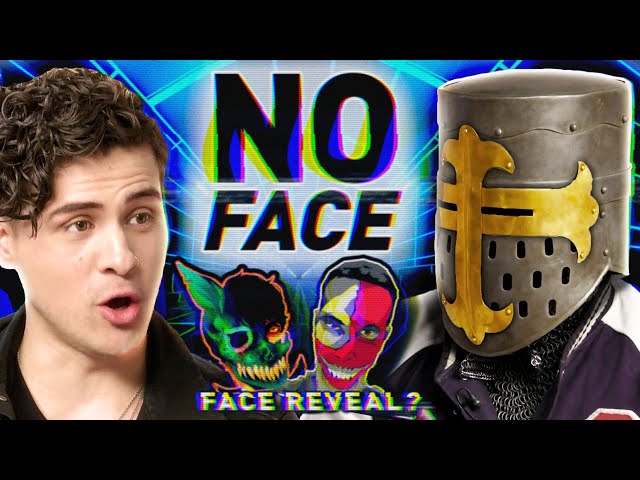 However, in an alleged Corpse Husband face leak, an image has recently surfaced on Twitter that is rumoured to be Corpse himself. However, the identity of the person in the picture has yet to be confirmed, and due to the social media response to it being particularly vile in parts, we will not be linking it here.
Corpse has yet to comment.
What illness does Corpse Husband have?
Corpse has stated that he is affected by a number of conditions, including fibromyalgia, sleep apnoea, and gastroesophageal reflux disease (GERD). Due to the combination of these illnesses, Corpse has previously said that streaming or gaming for long durations can leave him in serious pain.
Corpse also wears an eyepatch during streaming. Although it is unknown if this is due to a separate issue, Corpse has said in the past that he suffers from light sensitivity in one eye. "Every time I look at a screen for more than five minutes with my eye, it just gets completely inflamed and bloodshot, and hurts really bad for the rest of the day." He further states that, despite using the max settings on screen temperature-altering software f.lux, alongside glasses and contact lenses, the issue persists.
Tested positive for: Sleep apnea, Fibromyalgia, Thoracic outlet syndrome at PT, (which they revoked after seeing nothing on my thoracic spine MRI) , partial positive on lyme disease (I have an appointment for it a couple months)
Yes i've seen rheumatologist's and endocrinologists

— Corpse Husband (@Corpse_Husband) December 12, 2019
Corpse Husband voice
The deepness of Corpse's voice has been attributed to a mixture of genetics and GERD. Although GERD – which can affect the throat due to stomach acid being brought up into the esophagus – appears to have had an effect on the creator's vocal cords over time, long-time fans have noted that Corpse's voice was always deep to begin with.
How much does Corpse Husband earn?
As a YouTube creator, it is only natural that the majority of Corpse's revenue would come from the platform. The personality's astronomical rise in popularity began in September 2020, but it wouldn't reach critical mass until the beginning of October. Now sporting a mighty 7.2 million subscribers, with 267 million views across its content, Corpse's channel has immense earning potential.
Related: Who are some of the other biggest streamers around?
According to stat tracker Social Blade, Corpse could be earning up to $6,400 per month from his YouTube channel alone. Annually, then, he could be taking home up to $76,800, if ad rates are high.
Corpse's Spotify account has over four million monthly listeners, with his discography accumulating over 550 million streams overall. Analysts have calculated that Spotify pays its artists $0.0032 per stream, which would see Corpse netting a cool $1,760,000 from his music so far.
CORPSE w/ @nightlovell – HOT DEMON B!TCHES NEAR U ! ! !

Spotify: https://t.co/3tdQshIrwP

Soundcloud: https://t.co/R6F9ty44oe

APPLE MUSIC: https://t.co/2YkKIqm79A

OUT ON ALL PLATFORMS#HOTDEMONBITCHESNEARU

cover art: @milk_g0re pic.twitter.com/q7LZeUKHTc

— Corpse Husband (@Corpse_Husband) September 3, 2021
As for alternative revenue streams, it appears that the creator has not landed any major sponsorship deals yet, though judging from how quickly his favourite cologne sold out after mentioning it in an Instagram story, we can imagine there are a number of brands eager to partner with him in the future.
Corpse also has his own merch store. The store itself is currently only used for limited time drops, with its first drop selling out almost instantly. As these drops only contain a small quantity of stock – which Corpse himself has endeavored to produce to the highest possible quality – it is unlikely that he is making a huge amount of profit from them.
Corpse Husband net worth
Taking all of his earnings into account, we estimate that Corpse Husband's net worth is somewhere around the $2,000,000 mark.
So that's everything you need to know about the enigma that is Corpse Husband. Although there have been recent concerns surrounding his ongoing health conditions and their impact on his ability to create content, Corpse himself has made it clear that he isn't planning on giving up anytime soon.