2019 saw a surge in the number of female streamers who are gaining massive notoriety as their popularity hits the stratosphere, and that has continued in 2020.
Despite the top end of the streaming world being dominated by male stars, there are now a number of women rising up on Twitch to give them a good run for their money. In fact, there are now nine female streamers with over one million followers. From cosplaying, to gaming, to ASMR, women are bringing a more diverse range of content to the top tiers of livestream platforms.
In some cases, they are becoming some of the most talked about streamers in the world. Ever heard someone mention the name Pokimane? Let's look at which of these female streamers are at the top of the pile when it comes to subs and followers. And figure out just how profitable streaming can be for some of the most popular women on Twitch.
Who are the biggest female streamers?
| | |
| --- | --- |
| Streamer | Followers |
| Pokimane | 5.02 million |
| Amouranth | 1.56 million |
| AriGameplays | 1.46 million |
| LoserFruit | 1.33 million |
| LilyPichu | 1.22 million |
The undisputed queen of Twitch in terms of followers is Imane 'Pokimane' Anys. The 23-year-old has a loyal following and also leads the way for subscribers among female streamers with over 8,000 subs to her channel.
In March 2020, Pokimane signed a brand new exclusivity deal to remain on Twitch for the foreseeable future and became the tenth channel in the platform's history to surpass 4,000,000 followers.
Related: Find out who are the biggest streamers right now
Kaitlyn 'Amouranth' Siragusa and Abril 'AriGameplays' Garza Alonso have both had remarkable success in the past 12 months.
Amouranth, who is also a famous cosplayer, has found success as a variety streamer who specialises in IRL, gaming, and ASMR streams. She has come under fire by some in the streaming community who believe her content is over-sexualised, and has received multiple Twitch bans. She crossed the million follower mark on April 1, 2019.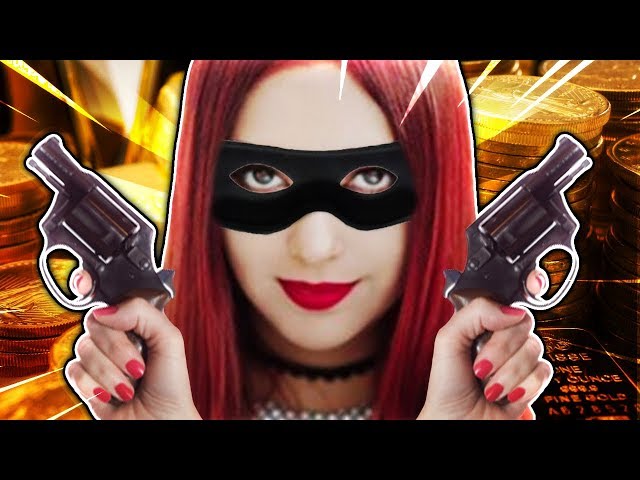 AriGameplays is another massively popular female streamer on Twitch. The Mexican has a huge Spanish-speaking following and mainly streams Fortnite content. She was banned on October 18 for streaming 'sexually suggestive' content.
Meanwhile, Australian Kathleen 'LoserFruit' Belsten has become well known for streaming Overwatch and Fortnite. She was one of a select few content creators to be given their own skins in Fortnite as part of the Icon Series, along with the likes of Tyler 'Ninja' Blevins.
Lily 'LilyPichu' Ki, who along with Pokimane is a member of Offline TV, has also seen a massive increase in popularity recently. She made her name streaming League of Legends but has evolved into more of a variety streamer.
Who are the highest earning female streamers?
Imane 'Pokimane' Anys: $50k – $60k per month
Abril 'AriGameplays' Garza Alonso: $3k – $6k per month
Kaitlyn 'Amouranth' Siragusa: $3k+ per month
With over 20,000 average viewers on her livestreams in 2020 and a sub count of over 8,000, Pokimane is the highest female earner from streaming by a large margin. Her subscribers alone will bring in over $10,000 and her ad revenue will be in the region of $4,000 – $5,000 a month. Add this on to her YouTube revenue, where she has over 5 million subscribers, then you're looking at up to $60,000 a month in total.
This also doesn't take into consideration the undisclosed amount she will have earned from her new contract with Twitch, with the figure likely to be in the millions of dollars.
The Loadout has calculated that AriGameplays is earning a minimum of $2,000 a month from ad revenue and subscriptions, but the exact value could be more.
Amouranth is slightly harder to work out as the number of subscribers she has isn't disclosed. She will earn a minimum of $1,500 from ad revenue based on her average viewership. A conservative estimation of her sub count being around 200 would see her hit $2,000 a month, but it's likely to be much higher.
Note that these monthly earnings only take into consideration money earned from streaming and not other sources such as sponsorship.
Which female streamer has the highest net worth?
Imane 'Pokimane' Anys: $2 million – $3 million
Pokimane's net worth is estimated to be at least $2 million, as she's the most followed, most-subbed to, and most widely known female streamer in the world.
Her extremely successful YouTube channel brings in a large portion of her net worth. With just shy of four million subscribers and her videos frequently hitting over half a million views, Pokimane's gaming videos, vlogs, and Q&As have become immensely popular.
Related: Find out how much Ninja earns in a year
Her YouTube revenue is likely to be anywhere between $500,000 and $800,000 a year, depending on the number of ads and ad engagement.
Not only does Pokimane make a killing from YouTube, she makes a minimum of $50,000 a month from her livestreams on Twitch.
As well as her revenue from YouTube and Twitch, she will be making money from sponsored streams, tweets, and videos, as well as long-running partnerships with brands such as HyperX. Earlier this year, Pokimane noted she was still waiting on a six-figure sum to be paid from various companies for sponsored streams.
Top that with her Twitch exclusivity deal, then a conservative estimate would put Pokimane's net worth in the region of $2 million, but it could be much higher.
Her net worth could have grown far beyond that estimate, however, as Pokimane revealed in January 2020 that she had turned down a sponsorship deal worth $3 million dollars because she was already "doing well enough."