The long wait for Bethesda Game Studio's upcoming space-based RPG Starfield continues, but that doesn't stop us thinking about it every day – and how it's going to be quite a bit like Fallout, whether we like it or not. However, this has had us thinking a little bit about whether Starfield players will be facing the same sorts of in-game problems that Fallout players do – a lack of ammo chief among them. While we may not be able to sit here and say for certain that Starfield players will have an abundance of ammunition in-game, what we know about the Starfield skills available do suggest that this won't really be a problem.
As highlighted by Starfield fan 'Buckeye_Southern' on Reddit, several of the Starfield skills we know about seem to have tiered upgrades that can be unlocked by completing kill milestones.
If you check out the skill system showcased in this Starfield Gameplay Trailer at around the 09:20 mark, you'll be able to see that each of the Starfield skills has four upgrade tiers for players to unlock. The unlock challenges for these skills include things like "kill 250 enemies with a heavy weapon", and "kill 125 enemies without aiming".
Now, we know these aren't directly related to how much ammo you'll be able to find in-game. But, it does suggest that it won't be a problem; otherwise, players are going to have quite a tough time of unlocking these high-tier skill upgrades when they're playing.
Your lack of ammo in Fallout games is explained by the lore of the world – who has time to mass manufacture ammunition in a post-apocalyptic wasteland, right? But, if Bethesda wanted to, it could easily implement a similar explanation as to why you don't have pockets full of bullets in Starfield.
Whether that be a blanket ban on the sale of ammunition when it comes to The Settled Systems, or some sort of limit to how many bullets you can pick up from a vendor at once – leading to some scarcity when you're exploring lesser-populated planets – it wouldn't be a stretch in any case.
But, thankfully, it doesn't look like you'll need to be counting your shots quite as much. We know Starfield should be about the great outdoors, not elaborate interiors, but we'd still like to see more than enough opportunities to get our hands on ammo. Not to mention the fact that we think Starfield builds better be busted AF – we wouldn't say no to some sort of auto-replenishing magazine, for example.
If you want to check out the skills, and more Starfield gameplay, you can below: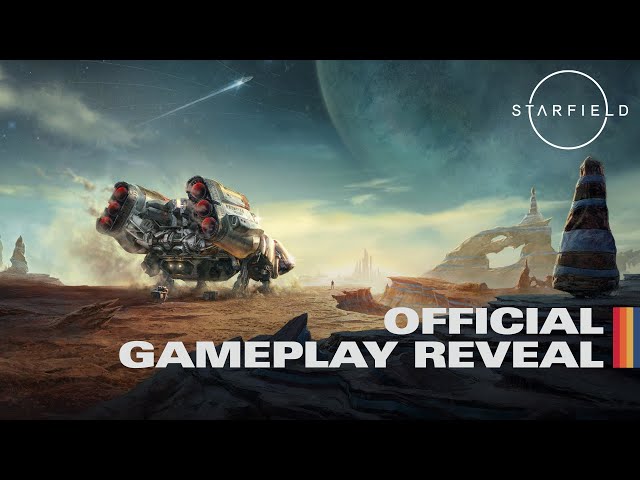 We know we haven't had any new Starfield information for a while, but a new Starfield showcase is "in the works", Xbox confirms, and the Starfield release date itself is getting closer every day. So, now we'll just have to wait and speculate when it comes to this exciting new sci-fi RPG. In the meantime, there's a Starfield theory that points towards a GTA style radio system becoming available across space, and we can't wait to see what sort of music it'll play.