New Bethesda RPGs don't come around often, and when they do, players pour thousands of hours of their lives into them because the world's created by Todd Howard and his team are just that good. It appears that it won't be any different when Starfield launches, as the game has been confirmed to be even longer than the studio's previous outings.
Speaking with Todd Howard during an interview at IGN Summer of Gaming, journalist Ryan McAffrey discussed just how long we can expect Starfield to keep us occupied. According to Howard, Starfield is "ending up a little bit longer" than your standard Bethesda RPG, but "we may tune that some, still," he says.
Howard says it might be "20% more than our previous [games]," however "mileage may vary" and "people generally don't straight-line it." He does, however, follow that up with a more concrete answer, saying that if Bethesda aimed for a 25-hour main quest in its previous RPGs – like Skyrim and Fallout – this one is "in the 30s, maybe 40, just for the main quest."
Starfield will have more questlines than just those related to the main quest and over 1,000 Starfield planets to explore, which means the game's true length is far longer. "Obviously, all the other quests and faction lines we have here… there is quite a bit there," Howard says. "We have learned that people do play our games for a really, really long time."
And, to top it off, Howard confirms that Starfield will be getting DLC to make the experience even longer. "Certainly, we're gonna be doing extra content for this game," he says.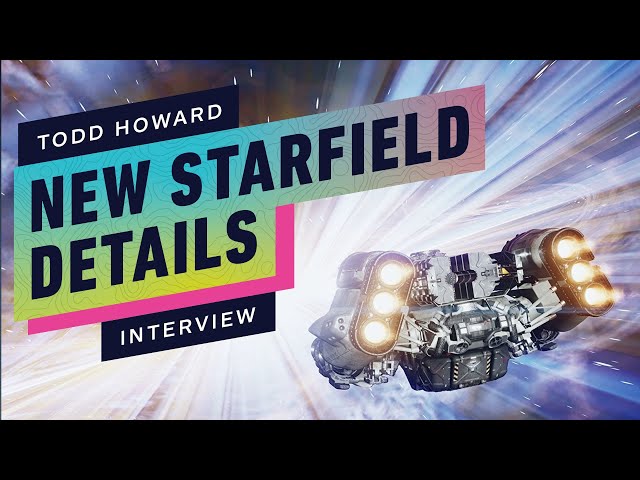 If, like us, you're excited to jet off into the abyss in Bethesda's space RPG and want to stay up-to-date on how long it will take you to beat, our Starfield length guide has all the latest information.
Xbox Game Pass for ConsoleMicrosoft$10.99$1.00BUY NOWNetwork N earns commission from qualifying purchases via Microsoft and other programs.