Starfield is set to be one of the biggest games Bethesda Games Studios have ever created and much like the Fallout games, you will be able to bring a number of Starfield companions along with you to assist you across the solar system. So far we have seen very little of the game, but that doesn't mean we haven't been able to get an insight into some of the Starfield companions that we will be able to recruit by our side.
When the Starfield release date rolls around this year we will go over all the companions we have come across so far in early dev diaries or that Bethesda has revealed itself. We are expecting a lot more to be revealed as we approach the game's Xbox, PC, and Game Pass release so be sure to keep an eye on this article for updates in the coming months. But you can find a brief interview of what we know
Starfield companions
So far we only know about one Starfield companion, however, there will be more announced as we get closer to release.
VASCO
VASCO is Constellation's own expeditionary robot and was initially built by Lunar Robotics before being refurbished by Constellation, one of the Starfield factions.
The utility robot was announced in an official video from Bethesda, is built for space travel and maintenance work and his bipedal design means that he can get around easily. Vasco will also mostly act as a support companion, with art showing it repairing a ship. It also has weapons built onto itself, so it will be handy in a fight as you explore uncharted Starfield planets.
However, we don't know exactly how VASCO will work in the full game yet. But, once we see it in action we will be sure to update this guide with the new information.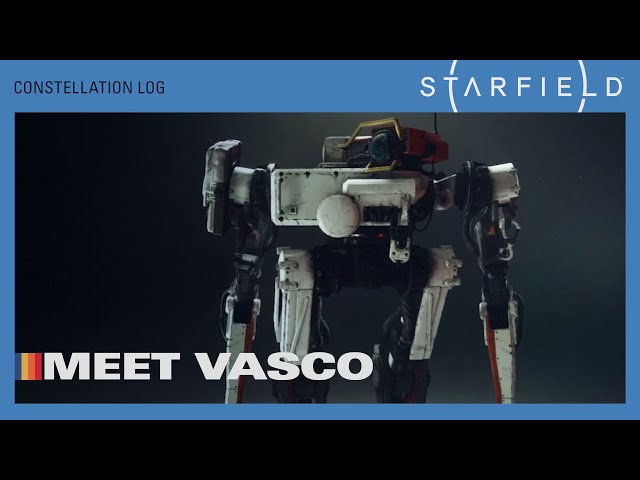 That covers all the Starfield companions we know about right now. While you wait for the game, check out some of the best RPG games on Xbox or take a look at what to expect from the Starfield weapons and Starfield traits for your character.
Xbox Game Pass Ultimate (1 Month) Xbox Game Pass Ultimate (1 Month) Microsoft $14.99 $1.00 Buy Now Network N earns commission from qualifying purchases via Microsoft and other programs.