If you, like us, are a huge Star Wars fan and you're looking for an evolved combat experience from Respawn Entertainment's upcoming sequel Star Wars Jedi Survivor, then we're about to blow your little space-socks right off. Star Wars Jedi Survivor game director Stig Asmussen has confirmed that this action-adventure game set in A Galaxy Far, Far Away is going to feature multiple combat styles – just like Sucker Punch Productions' incredible Ghost of Tsushima.
In an interview with Game Informer, Asmussen reveals that Respawn Entertainment has "five fully realised stances in the game" – but they're not going to be directly related to the seven lightsaber combat forms we see in the Star Wars universe (which, we realise, you'll only know about if you're very into Star Wars).
No, at the moment, Game Informer has only commented on Asmussen's admission with the information that one will be a "dedicated dual blade option", another will see "the Jedi wielding a blaster and a lightsaber simultaneously", and there will be another "new heavy stance leveraging the crossguard-style lightsaber, made familiar by Kylo Ren."
While we hope these draw on the lore to include references to the acrobatic Ataru form or the relentless Vapaad form made use of by Mace Windu in the Prequel Trilogy, but we'd also be happy to see something simpler. Asmussen does add that Cal is something of an "unconventional Jedi", so we should expect him to do "unconventional things" and – we imagine – adopt unconventional combat styles.
With Star Wars Jedi Survivor being set roughly five years after Star Wars Jedi Fallen Order, it's clear that Cal has improved upon his combat abilities – even though he was able to go toe-to-toe with several Inquisitors already. However, we wonder how far this is all going to take Cal from his Jedi teachings – and whether he will continue to adopt the Jedi Code as a moral compass, or lose himself to his reality and a Galaxy without the Jedi Order.
We know this is all just about gameplay mechanics designed to build upon the soulslike combat of the first game, but it tells a story of Cal's growth and – we think – hints at where he's going next.
As similar to Ghost of Tsushima as this sounds – which is in no way a bad thing – Asmussen does reveal that it's going to be up to the players to figure out which stance is best-suited against which enemy type and opponent. While we think a blaster is a handy thing to have against almost anyone, we're certainly interested to see how Respawn Entertainment can keep us chopping and changing our combat styles as we continue through the game.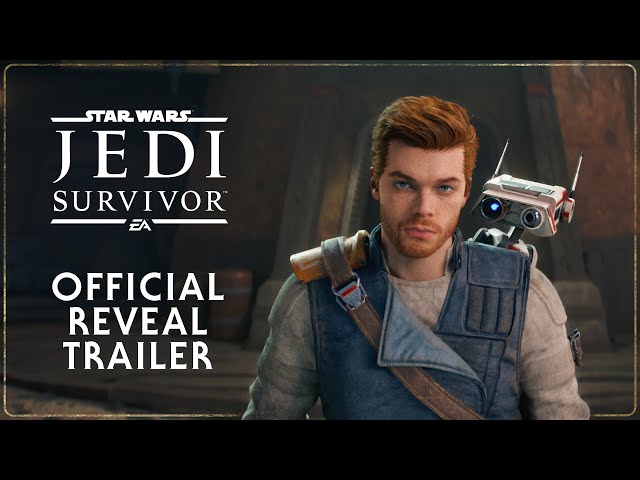 Elsewhere in Game Informer's preview piece, we learn that Respawn Entertainment has taken a "metroidvania" approach to Star Wars Jedi Survivor. So, with new traversal mechanics and tameable mounts, we should expect to see Cal step into a wider galaxy in this sequel – including a brand new planet to the Star Wars universe.
The Star Wars Jedi Survivor release date is creeping up on us, and we're inclined to suggest that this is going to be one of the best PS5 Star Wars games and the best Xbox Star Wars games when it launches next year. From what we know of the above, and what we've seen so far, it certainly seems like Respawn Entertainment is building on an already-brilliant franchise to deliver something truly exceptional.