Cal Kestis narrowly survived the events of Star Wars Fallen Order, and his circumstances aren't about to get any easier. With mysterious Sith Lords and the Empire spreading fear across the galaxy, Cal will also have to contend with the likes of species previously seen in Star Wars The Old Republic and the Clone Wars era. But just who are the Gen'Dai and what do they want with Cal Kestis? Dori Arazi and Danny Homan of Respawn Entertainment reveal what to expect in Star Wars Jedi Survivor.
Speaking with IGN ahead of the Star Wars Jedi Survivor release date, Respawn cinematic director Dori Arazi and lead writer Danny Homan confirm that the Gen'Dai species will feature in the forthcoming Star Wars game. Speculated by fans to the popular character Durge on the game's subreddit, the pair confirms the Gen'Dai seen in Jedi Survivor is in fact called Rayvis.
"Rayvis is not just this gruff grunt who can take an army down. He's got a long past […] He could be a thousand years old. He's seen empires rise and fall, he's seen the Jedi rise and fall, he's seen the rise of the actual Empire itself," explains Arazi.
"There's a perspective to this species that's so long-lasting. Seeing the Republic turn into the Empire, and you know, when we're thinking about Cal's journey and his own experience, any character he meets provides a new perspective on the Jedi and the republic. And Rayvis has seen it all," Homan adds.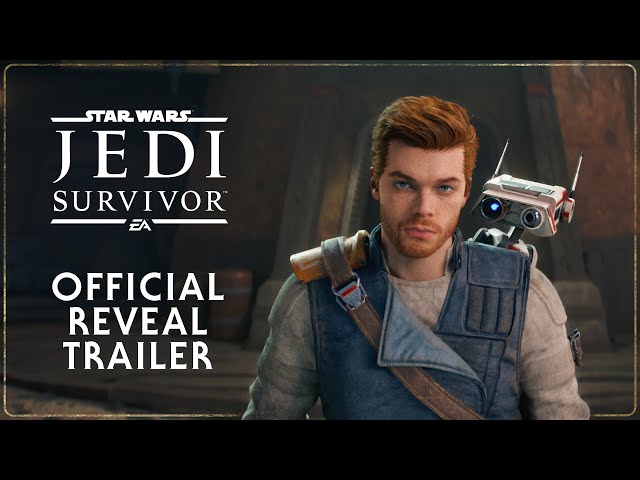 Rayvis' conflict with Cal is based than in more than just combat, though. According to Arazi, players see that "Cal has struggles and questions, and he tries to find his place while Rayvis comes in very confident with who he is and what he is and why he's doing what he's doing. And that conflict is very sparky."
Even with Cal's refined Lightsaber combat and myriad of new features, it seems that won't be enough to bring Rayvis and other Gen'Dai opponents down, as Arazi explains: "Gen'dai are just fun because what do you do to them, right? 'Oh, I'm a powerful Jedi, I have a lightsaber, I'm going to slash you'. It does nothing. The dialogue of the violent construct of this galaxy is completely different with this character."
Avid Star Wars fans will know that the Gen'Dai have featured in a multitude of Star Wars media, notably in the Star Wars The Old Republic franchise and chapters 4,8, and 9 of The Clone Wars animated series. Durge, a formidable bounty hunter, cemented their place in Star Wars history as one of the toughest enemies a Jedi Knight could face. It is a refreshing change of pace for Star Wars, as Jedi Survivor ushers in lesser-known areas of the galaxy for newcomers and hardcore fans alike.
Star Wars Jedi Survivor joins the roster of upcoming PS5 games for 2023, which also features Marvel's Spider-Man 2 release date – so keep your eyes peeled as we approach them.