Stormtroopers and collaborators with the Empire beware, Cal Kestis is back with a vengeance. Wielding new Lightsaber skills in Star Wars Jedi Survivor, fans of the Respawn Entertainment franchise will finally be able to tear their enemies apart. Dismemberment is coming to the next Star Wars game, fulfilling the requests of Star Wars Jedi Fallen Order fans ahead of the Star Wars Jedi Survivor release date.
Cal Kestis returns with new threads and a new groove in Star Wars Jedi Survivor, complete with some overhauled combat thrills too. In a recent featurette from IGN, fresh footage reveals that dismemberment will feature in the upcoming Star Wars title. The footage in question depicts Cal battling multiple Stormtroopers and shows off the game's refined combat stance mechanics. Cal dispatches them with ease, taking off the limbs of his enemies in the process. Though any effects like blood and gore are seemingly off the table, this inclusion does mark a more violent step forward for Star Wars games.
The inclusion of dismemberment has been a point of contention for Star Wars fans since the release of Star Wars Jedi Fallen Order. Fan discussion on the Jedi Survivor subreddit has pondered its inclusion in the forthcoming game, and now they have their answer. Aside from key franchise moments like the loss of Luke Skywalker's hand or Darth Maul's demise, dismemberment has mainly seen Droids and galactic beasties meet a grizzly end.
While not nearly as gory, EA has seen other franchises under its umbrella like Dead Space use dismemberment as a key gameplay mechanic. We doubt that Star Wars Jedi Survivor will use it in the same way, but who knows, the galaxy is a strange place.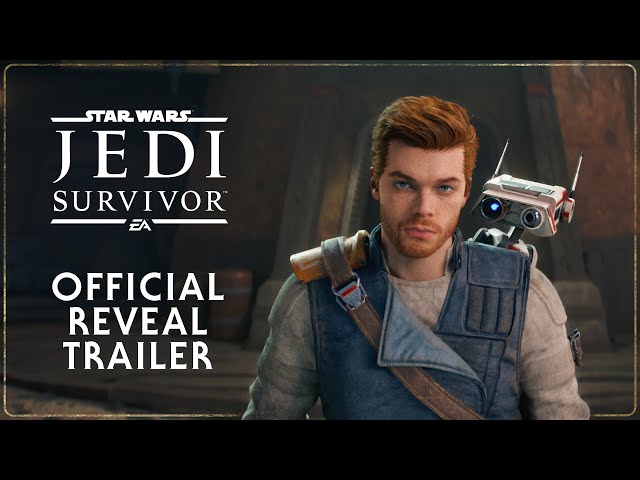 Ahead of the Star Wars Jedi Survivor release date, it appears that developer Respawn Entertainment is embracing a darker tone this time around. Previously, the developer explained to The Verge that the feature was withheld from Fallen Order: "So, with Jedi: Fallen Order we've really followed the authentic Star Wars and Lucasfilm realization of dismemberment. Which is that it happens in big story moments occasionally, but you don't see it happening constantly to sentient people."
In lieu of proper dismemberment in Star Wars Jedi Fallen Order, clever modders took it upon themselves to implement the feature themselves. A dismemberment mod is available for newcomers and returning players alike, though it does have some caveats as an unofficial addition to the Jedi Survivor predecessor.
Stacked up amid the ranks of upcoming PS5 games, Star Wars Jedi Survivor is shaping up to be a bonafide treat for fans.