Across every corner of the iconic LucasFilm/Disney galaxy, legendary actors like Carl Weathers, Harrison Ford, and even Jack Black have appeared in Star Wars. On the gaming front, Star Wars Jedi Survivor is no exception to that level of stardom, with Shameless and Gotham alumni Cameron Monaghan heading up a cast of rogues, rebels, and relentless villains. Now, as the Star Wars Jedi Survivor release date approaches, a familiar face from Hideo Kojima's Death Stranding reveals they will join this galactic cast.
You won't be finding Norman Reedus traversing through space just yet, but fellow Death Stranding voice actor Tommie Earl Jenkins is poised to make their Star Wars universe debut in Star Wars Jedi Survivor. "Save the date! RELEASED April 28! So excited to be a part of the EA Star Wars legacy and family," Jenkins proclaims on his official Twitter page. Jenkins also expresses that "so much fun was had on this [game]," pairing his caption with the visage of Cal Kestis himself.
Tommie Earl Jenkins is known for a wide variety of theatre work, starring in productions such as Jersey Boys, Cinderella, Tick Tick…Boom!, and Cats. Fans of Hideo Kojima will undoubtedly recognise Jenkins, who lends his likeness and vocal talents to the character Die-Hardman in the first Death Stranding game.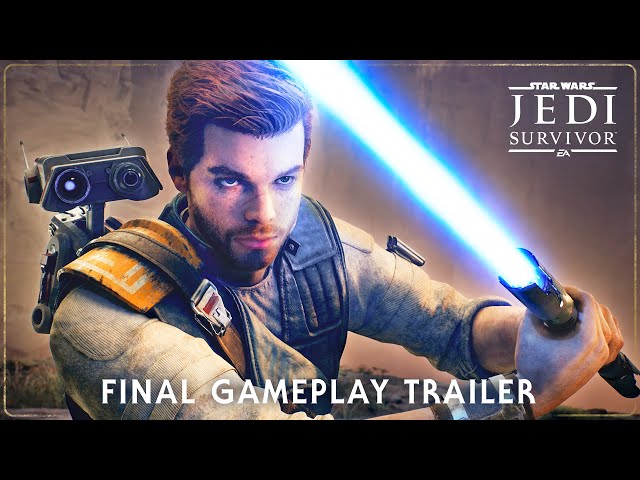 Yes, he really is called Die-Hardman, a not-very-subtle but loving reference to the classic John McTiernan action movie Die Hard. And get this, his actual name is John Blake McClane. Incredible. Within the lore of Death Stranding, Die-Hardman is the director of BRIDGES, a foundation set on reuniting and reconnecting a fracture American following the event known as the 'Death Stranding'.
However, his role in Star Wars Jedi Survivor has yet to be specified. That means we'll just have to wait until the Star Wars Jedi Survivor release date to find out what Jenkins is up to around the galaxy. Jenkins joins a stacked list of talent within the Star Wars Jedi Survivor voice actors list, giving fans another array of characters they'll surely fall in love with.
But if you want to know more about the game itself, The Loadout recently went to Los Angeles to test it out, so don't hesitate to check out our Star Wars Jedi Survivor preview. We also spoke with Respawn Entertainment about Cal's new adventure, and it's sure to be a doozy.