31/01/2023 The development team has confirmed that live services for Rumbleverse will go offline on February 10 at 08:00 PST / 11:00 EST / 16:00 GMT. Players who spent money on this game will be entitled to a refund.
We know this isn't going to be the news quite a few of you want to hear but it looks like Rumbleverse, Epic Games' battle royale brawler, is going to be shut down very soon. According to Tom Henderson, a prolific leaker, "Epic Games' Rumbleverse will be shutting down at the end of February". This means players are going to have just a couple of weeks to play the game before it's taken offline.
In addition to this report, Henderson has also claimed that store delistings are starting today – so an announcement is "probably" on the way regarding this game's future.
Now, we know that sucks, but it might not be true. Henderson's source is, apparently, himself – and he isn't always right about the things he leaks. He does have a decent track record, but it isn't spotless. When you couple this with the fact that there hasn't been an official announcement from the official Rumbleverse social media account, the official Rumbleverse support social media account, or the official Iron Galaxy social media account – the studio developing the game – we're still hopeful there's life in this game, yet.
However, we think it's fair to say that Rumbleverse hasn't quite captured the audience we can imagine the developers had hoped it would.
We know Rumbleverse wasn't necessarily considered one of the best battle royale games out there, but it was a fresh take on a genre that's very-much in danger of stagnating. However, much like Spellbreak, games like Fortnite and Apex Legends, Warzone 2 and PUBG, all have excellent player retention. It just doesn't look like there's any room for new battle royale games anymore – any one that does launch with a unique take on BRs struggle to stand the test of time.
As you can see below, Season 2 only started a couple of months ago. This could very-well be the final update we see for this game. We hope that isn't true, but it's not looking good – and only time will tell.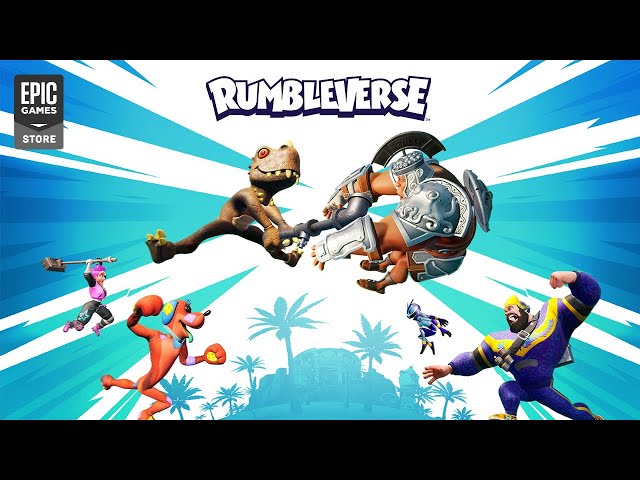 Still, if you've been holding out giving this game a go, now is the chance. You can find out if Rumbleverse is free to play here, and learn all about the Rumbleverse map right here. It's also worth brushing up on some Rumbleverse tips before your first game – the people still playing are going to be good.