The Rocket League Championship Series is getting a makeover. Psyonix is moving the league, which has hosted nine competitive series, to a year-long open-events circuit called the RLCS X.
The circuit, which Psyonix says "represents our first step towards a brand-new vision for the RLCS", will have a total annual prize pool of more than $4.5 million and will culminate in a single Rocket League World Championship. The four major regions, North America, Europe, Oceania, and South America, will all be involved.
To keep the circuit fresh and interesting, RLCS X will be divided into three splits: Fall, Winter, and Spring. Within these seasons will be three individual regional events for North America and Europe. All regional events will start with an open qualifier on Battlefy, and each split will culminate with a Major.
Teams will earn RLCS circuit points from each tournament based on their finishing placement, which are then tallied up at the end of a split to see which teams will join the other three regions at that split's Major. Points will also be earned from Major placements, but the top performing teams from all four regions at the end of the season will qualify for Worlds.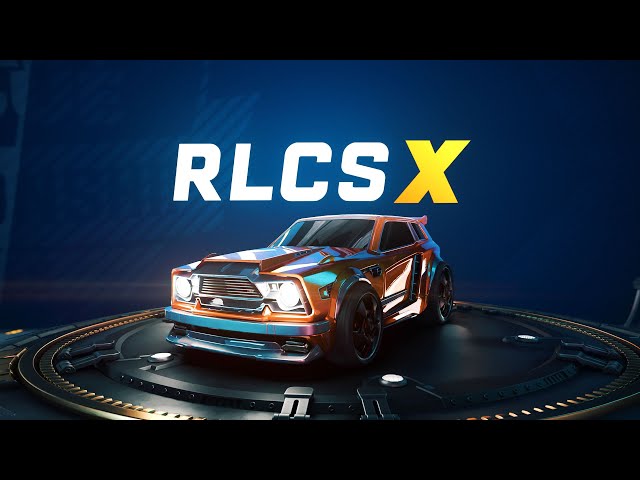 Worlds will feature 16 teams, including two from South America and two from Oceania, but the path for those two regions isn't clear just yet since Psyonix is working with organisers to create a proper circuit there.
Psyonix has also revealed The Grid, a new weekly tournament inspired by the motorsport concept of starting grids. Here teams will battle it out for Grid points, prize money, better seeding, and a spot at the Majors.
Nine Grid tournaments will take place per split, and they'll each have a $10,000 prize pool and inform the seeding for regional events. The team with the highest Grid points by the end of the split will qualify for the Major.
The first RLCS X split kicks off on August 1. You can find out more information, including details on how to sign up to the open qualifiers, here.