Rocket League esports fans, it's time to let your support for your favourite team flourish with a brand new Goal Explosion cosmetic, right? Well, whether you think that is right or not, Psyonix is introducing a new set of Goal Explosions to celebrate the upcoming start of the Rocket League Championship Series (RLCS) Spring Major. From June 22, the RLCS 2021-22 Goal Explosions cosmetics set will introduce a total of 19 Goal Explosions based on current RLCS esports teams.
Whether you're a FaZe Clan fanatic or a Spacestation supporter, every single team that qualified for the RLCS Spring Major will be represented in the RLCS 2021-22 Goal Explosions cosmetics set. And, don't worry if your favourite team just missed out on a spot. Why? Well, there are a couple more Goal Explosions in the set for popular Rocket League esports teams that aren't competing this time around.
If you want to pick up one of the RLCS 2021-22 Goal Explosions, all you need to do is get your hands on some Esports Tokens. Each relevant cosmetic is going to set you back 500 of these bad boys, which will cost you just under $5 / £3.75. We've certainly seen worse-priced cosmetics.
Anyway, the Rocket League esports teams that will be represented in this RLCS 2021-22 Goal Explosions cosmetics set are:
Dignitas
Endpoint
Evil Geniuses
Karmine Corp
Misfits Gaming
SMPR Esports
Team BDS
Team Vitality
Complexity
Envy
FaZe Clan
G2 Esports
Ghost Gaming
Spacestation Gaming
Version1
Ground Zero Gaming
Renegades
FURIA
If you want a glimpse of these cosmetics in action, you can check out the trailer below: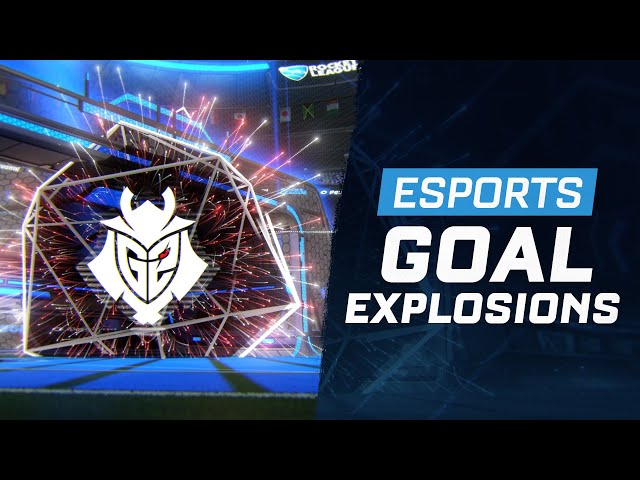 If you're more interested in the actual RLCS Spring Major, you'll be pleased to know that it's scheduled to start on June 29 and run until July 3. The tournament itself is being hosted in the Copper Box Arena in London and everything from Lower Round 3 to the Grand Finals will be in front of a live audience. So, things are going to get loud. You can watch it all on Rocket League's Twitch channel and the Rocket League Esports YouTube channel.
Xbox Game Pass Ultimate (1 Month) Xbox Game Pass Ultimate (1 Month) Microsoft $14.99 $1.00 Buy Now Network N earns commission from qualifying purchases via Microsoft and other programs.
For those of you who are inspired to take on this soccar games' ranked mode, you can check out all the Rocket League ranks here and our recommendations for the best Rocket League cars right here