Rocket League's hotly anticipated collaboration with Formula 1 will kick off tomorrow as a part of a "multi-year partnership" that sees F1 cars and their iconic team liveries added to the game. Developer Psyonix also promises to revisit the Formula 1 event in future, perhaps to coincide with the iconic Silverstone Grand Prix, or when the winner of the 2021 World Championship is crowned.
The partnership comes in the wake of a successful Nascar promotion, in which Psyonix added a new body type and corresponding decals. This time around, all ten Formula 1 teams will be represented in-game, with skins ranging from the iconic red of Ferrari, the cool green of Aston Martin, to the winning colours of Mercedes and many more besides.
Whether you've always fancied yourself as a bit of a Lewis Hamilton, or you just want to see what happens when you take a painstakingly-designed vehicle into an arena of goals, explosions, and carnage, the Formula 1 Fan Pack offers something for everyone. Alternatively, it's a good way to flex while climbing the Rocket League ranks. Whatever your motivation, we've covered exactly how to get Formula 1 cars in Rocket League right here.
Here's everything you need to know about the collaboration.
How to get Formula 1 in Rocket League
You can buy the Formula 1 Fan Pack from the Rocket League store for 2,000 credits ($20 or £15) from May 20 until May 26.
The bundle includes the Formula 1 body, Pirelli wheels, and ten skins based on the teams competing in the 2021 FIA Formula 1 World Championship. There will also be a Formula 1 player banner available for free from May 20.
Psyonix says that the Formula 1 Fan Pack will be "returning to the game throughout the year around future F1 events."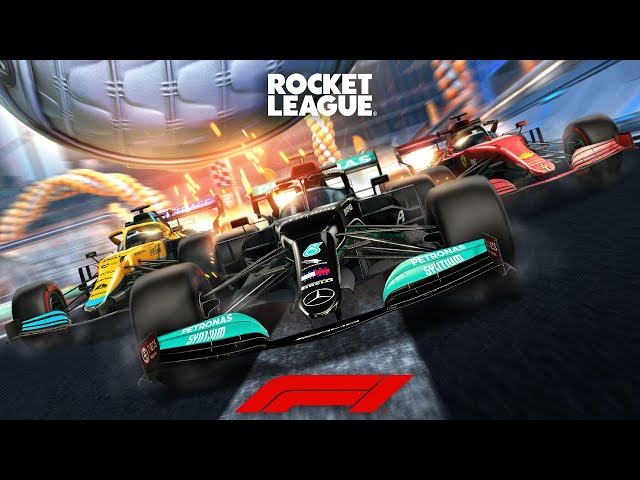 Rocket League Formula 1 hitbox
The Rocket League Formula 1 car uses the Dominus hitbox, which is a top tier option (after the Octane), so we could potentially see the F1 vehicles become one of Rocket League's best cars.
Will it see play in the Rocket League Championship Series? Probably not, but you never know.
What teams are included in Rocket League Formula 1?
Here is a list of all the team liveries available:
Alfa Romeo Racing ORLEN
Scuderia AlphaTauri Honda
Alpine F1 Team
Aston Martin Cognizant F1 Team
Scuderia Ferrari
Uralkali Haas F1 Team
McLaren F1 Team
Mercedes-AMG Petronas F1 Team
Red Bull Racing Honda
Williams Racing
That's everything you need to know about the new Rocket League x Formula 1 crossover, but we can expect further crossover in future due to the multi-year nature of this partnership. You can read more about the partnership on Psyonix's blog.