There's nothing more infuriating than conceding a goal in Rocket League because of a demolition. Apparently it's the new meta in Psyonix's game though, with statistics suggesting we're demolishing our opponents more than ever before.
Jared 'SunlessKhan' Zook, a content creator for SpaceStation Gaming, came across the surprising statistic on Ball Chasing's website after trying to analyse changes in the meta in the last four years of Rocket League. It turns out player habits haven't changed much since the game's inception, except that we've all become slightly more annoying. That's right, apparently demolitions are the new meta and we're seeing an increase of it across all ranked modes in Rocket League.
"There has not been a season where fewer demos have been inflicted than before," SunlessKhan says in the video, which you can watch below. "It's by far the most drastic increase in any stat in Rocket League history."
The demolition meta also corresponds with Rocket League ranks. The data shows that the amount of demolitions increases with rank, suggesting that higher ranked players are more aware of their position and are able to recover should the high risk manoeuvre go wrong. Or as SunlessKhan puts it: "The better you are at Rocket League, the more annoying you are."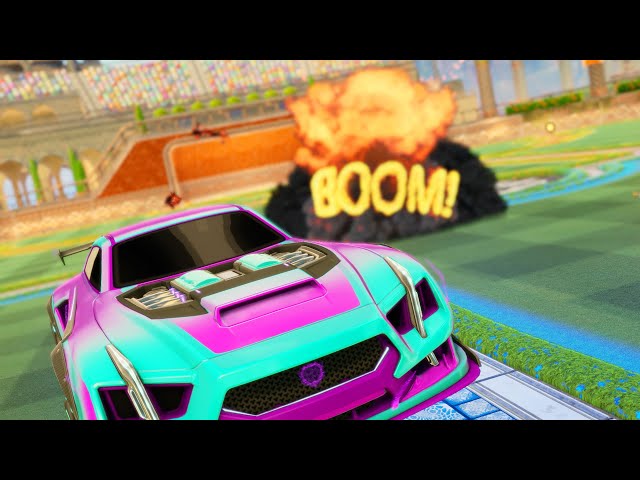 To corroborate the evidence, SunlessKhan speaks to Robert 'Chrome' Gomez, SpaceStation's Rocket League coach, in the video who says the meta has likely developed in the competitive scene because teams are so good at defending now.
So, now you know. Next time you're 4-0 down in that important ranked match, grab some boost, equip the savage hotkey, and get to work.