You might not realise this, but Arkane Studios' Redfall and Bethesda's Starfield are part of the same videogame family. They might not be siblings (like Skyrim and Fallout 4) but, they're certainly cousins – a few times removed, maybe. How are they related, you might be wondering? Well, developers Arkane Studios and Bethesda Softworks are both owned by ZeniMax Media Inc. If you're the studio head of Arkane Studios, though, and you found out that Starfield – an expansive RPG that could be the biggest game of the year, if not all time – was dropping not-long after your own expansive RPG, you'd be a little peeved… right? Well, our friends at PCGamesN spoke to Arkane Austin's studio director Harvey Smith about it, and he was actually quite on-board with it all.
"I love [the Starfield] team and how big they are, and they've made some of the most successful games in the world, but I've been with Arkane for fifteen years", Smith says – sporting what PCGN describes as "a wry smile".
"It's been fifteen years, and you could say in that whole time that I've been in the shadow of [Bethesda Game Studios]… We release a great game like Dishonored, they release f**king Skyrim… We released Dishonored 2 – the best game I've ever made – and they do some huge Fallout thing".
Smith does add, though, to the above statement that "[he loves] being in the same company with id Software, Shinji Mikami (Tango Gameworks), and Todd Howard". He reaffirms to PCGN that it's a situation that is "strong all round", and that Arkane Studios learns from its' sister studios.
However, as concerning as it could be to have Starfield drop just after your own game, Smith seems confident that Redfall will be fine as the "scrappy underdog" to Bethesda's space behemoth.
"[Starfield is] a very different thing [from Redfall]. There's some overlap between the audiences but not entirely, and we definitely have a different tone… [Starfield] is entirely positive for me; it takes a lot of the pressure off, to be honest… We're smaller than most teams. It would be terrible to feel bad about that… For us, it's a strength."
The Redfall release date is a little before the Starfield release date, so you should have plenty of time to play both if you're looking forward to. However, if you're on the fence, it might be worth checking out our hands-on preview: Redfall is more of a horror game than we anticipated – and that's not necessarily a bad thing.
If that doesn't convince you, why not check out the latest Redfall trailer below: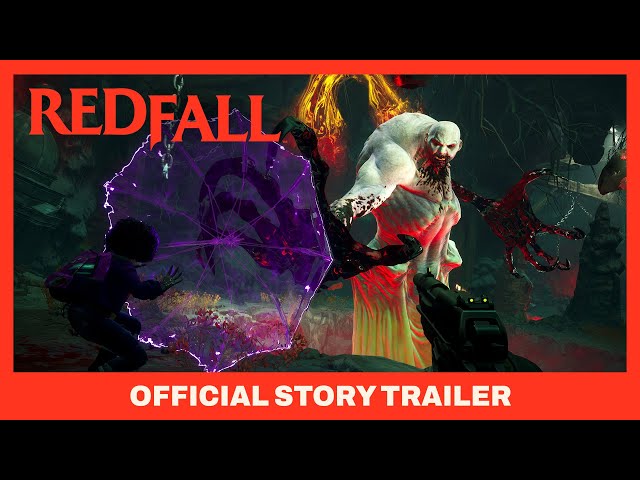 If you're just here for Starfield news, you should know that the Starfield rating rules out bumping uglies in your spacesuit – but Starfield's new release date trailer hides some interesting info for you to uncover.