Do you like vampires? Well, Arkane Austin's upcoming co-op shooter might not be for you. Why? Well, that's because it actually has you fighting against vampires – and any other number of supernatural beasts. Redfall pits four vampire slayers against an army of blood-suckers and if you want to know when you can play it? We have you covered. Here's what you need to know about the Redfall release date.
In Redfall, players will be able to jump into the fictional island town of Redfall, Massachusetts, as one of four vampire slayers: Layla, Devinder, Remi, and Jacob. Every one of these playable characters has a unique set of abilities, making the selection of options perfect for players who want to explore different strategies and work cooperatively with others. Yeah, that Redfall release date can't come soon enough, right?
Well, you'll be pleased to know that we know something about when you can play this game. And, it's going to be available on day one on Xbox Game Pass – so, you may want to keep an eye on your subscription in the months to come.
Anyway, let's stop chatting about killing vampires and start chatting about when you can kill vampires.
Redfall release date Rumours
The latest trailer states the Redfall release date is scheduled for 2023. There still isn't a concrete date yet, but seeing as it was delayed from SUmmer 2022 and how much of it we're seeing, we expect it to be out in the first few months of 2023.
A rumour from 'Okami13' states that the game is set to be released at the end of March 2023, which would put it in that early 2023 release window. But, this is unconfirmed as of now.
Although, that doesn't mean we don't have a timeline to work by. During the Xbox Bethesda showcase, Sarah Bond confirmed that all the games shown would be playable within the next 12 months. What does this mean? Well, it means that Redfall should be available before mid-June 2023 at the latest. We know that's still a while away, but it's better than nothing – right?
Redfall trailers and gameplay
Of course, we could talk about Redfall all day with our wonderful words. But, wouldn't it be better to just check it out for yourself? Well, luckily you can! Here's the latest gameplay trailer that shows Redfall in action. It shows the game's skill tree and more of the town of Redfall and factions that inhabit it.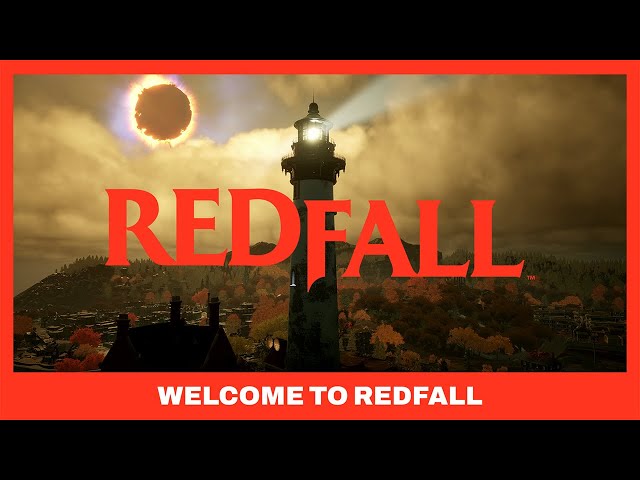 Yeah, it looks pretty good, doesn't it? Well, the Redfall release date might be unspecific, but it isn't as far away as it could be – so, that's something.
If you want to know more about this new Redfall trailer, we have you covered. If you want to know more about the best Xbox Game Pass games, we've got you covered there, too.
Xbox Game Pass for ConsoleMicrosoft$10.99$1.00BUY NOWNetwork N earns commission from qualifying purchases via Microsoft and other programs.