FPS game fans rejoice. The Redfall release date is about to dawn on Massachusetts, sending all the lurking vampire threats into the shadows. To mark the occasion for potential slayers heading into the Xbox shooter, developer Arkane Austin releases the brand new Redfall launch trailer, which contains all manner of frights and fights to enjoy. However, underscoring the vampiric chaos is a new rendition of a Seattle grunge classic.
Giving players a longer look at the Redfall characters you can expect to do battle alongside, the highly cinematic depiction of the menacing Redfall vampires is sure to unsettle players preparing their arsenal against them. The Loadout's Redfall preview indicates just how gloriously gory and gnarly the Arkane shooter will be, and this trailer affirms just how bombastic the action will be. Accompanying the dizzying display of violence is a cover of the legendary grunge song Black Hole Sun.
Arkane fans are anticipating the Redfall release date heavily, following the immense success of time-bending shooter Deathloop. But you don't need to wait till the game rolls around for a better look at the town of Redfall itself. We've compiled a Redfall map overview, so you can start planning your method of attack going forward. You'll be meeting a strange and unique set of folks along the way, some of which might even sound familiar, so remember to check out the Redfall voice actors and cast list.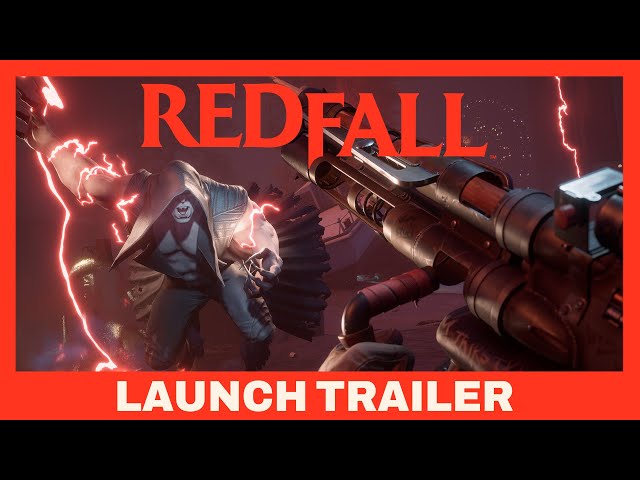 Black Hole Sun, which appears on the 1994 album Superunknown, helped cement Soundgarden's fourth album as a quintessential piece of grunge history. Back in April 2019, Superunknown was ranked at number nine on Rolling Stone's '50 Greatest Grunge Albums' list, superseded by grunge alums Pearl Jam, Alice in Chains, and even themselves with their album Badmotorfinger coming in at number two.
In a 2014 interview with Uncut Magazine, former Soundgarden and Audioslave frontman Chris Cornell detailed that "I wrote it in my head driving home from Bear Creek Studio in Woodinville, a 35–40 minute drive from Seattle. It sparked from something a news anchor said on TV and I heard wrong. I heard 'blah blah blah black hole sun blah blah blah'. I thought that would make an amazing song title, but what would it sound like?"
According to developer Arkane Austin, Redfall brings our heroes to an "old town [in] Massachusetts to psychic underworlds and back again in a flurry of gunshots and special powers. In a world where everyone and their vampire Gods are out to get you, our heroes need every advantage they can muster." Happy hunting, slayers.