Playing Rainbow Six Siege ranked matches without a full five man stack can be tough. The tactical shooter requires a lot of team work, crystal clear communication, and rapid reflexes, and it seems Ubisoft recognises that. To help alleviate some of the problems around matchmaking, Ubisoft has teamed up with Biborg to produce a new community tool called Squad Finder.
The community tool helps players find suitable teammates to play with online. Squad Finder uses player data to understand playing habits, operator preferences, and more so that you can find a compatible player at the drop of a hat. Basically, it'll stop you playing against someone who wants to deploy the Lord and Saviour Tachanka at every given minute – unless you're into that, of course.
"Based on Rainbow Six Siege data and user constraints, we have developed an intelligent algorithm able to match the player's state of mind in order to offer them the ideal game partners suited to their level and expectations," Mickaël Mouillé, CTO at Biborg, says in a press release.
To use Squad Finder, you'll need to log in with your Ubi Connects account, set your playing times, platform, language, and more, and once that's done, you're away. You'll be recommended new teammates, and the app will recommend you to others.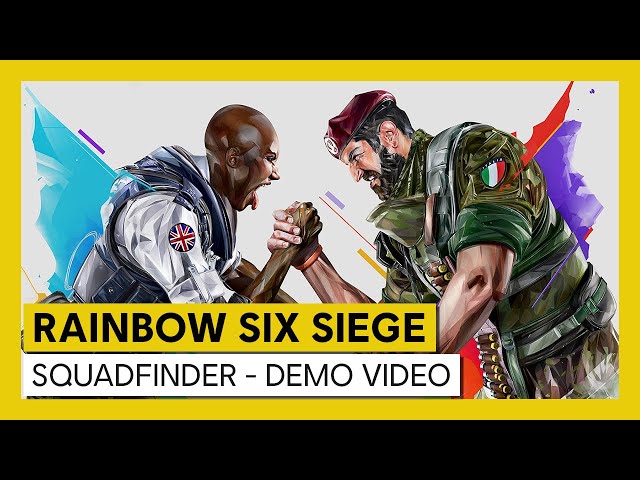 Basically it's Tinder for Siege and if it makes ranked a better experience for everyone, then we're in.