The next major Rainbow Six Siege update is on the horizon and, as always, there's a lot to look forward to when it comes to Ubisoft's tactical FPS. However, while we can't confirm whether this is something we'll see in an upcoming update or not, there's one Overwatch 2 feature Rainbow Six Siege should adopt as soon as it can: the ability to practice in the shooting range when matchmaking – and we're not the only ones out there to think this.
When it comes to winning in Rainbow Six Siege, being able to hit your target is – perhaps – the most important aspect to gameplay. We know map knowledge, planning, and preparation is something you need to stay on top of, but this is a first-person shooter when it boils down to it. So, even though it goes somewhat without saying, you need to make sure your aim is top-tier at all times.
And, how are you able to do that in Rainbow Six Siege? The shooting range – a feature that is slowly being updated by Ubisoft to offer more relevant information and recoil feedback to players looking for a little finesse.
If you're wondering what our problem with the current state of Rainbow Six Siege and its' shooting range is, you just need to check out this Reddit post from self-proclaimed Valkyrie main 'Finn6138' below. As you'll be able to see, and know if you're a Rainbow Six Siege regular, you can't actually drop into the shooting range while matchmaking – even if you're just waiting to find a game.
It would be cool if you could warm up while you wait for a match from Rainbow6
Where does Blizzard's hero shooter Overwatch 2 come into all this? Well, to put it simply, you can do this in Overwatch. Not only can you jump into Overwatch 2's comprehensive training arena while you're matchmaking, which offers a wider variety of targets to practice on, you can even drop into a quick Deathmatch game.
For Overwatch fans, this feature is part-and-parcel; it's not really something you think about as unique. However, when you consider the drastically changing recoil patterns and the inate need for pinpoint accuracy in Rainbow Six Siege, this is something that would benefit Ubisoft's shooter a lot more. And, that's why we think Ubisoft needs to work to enable access to the shooting range while matchmaking – especially when you consider how long these matchmaking times can be when it comes to online multiplayer games.
If you're sitting there wondering why we don't actually have access to this feature already, you're not alone. But, we don't know why we can't jump into the shooting range while we're waiting for our next chance to climb the Rainbow Six Siege ranks. You have to imagine there's a reason for it, and maybe we'll see something like this introduced in the future – now that the shooting range itself has been revamped.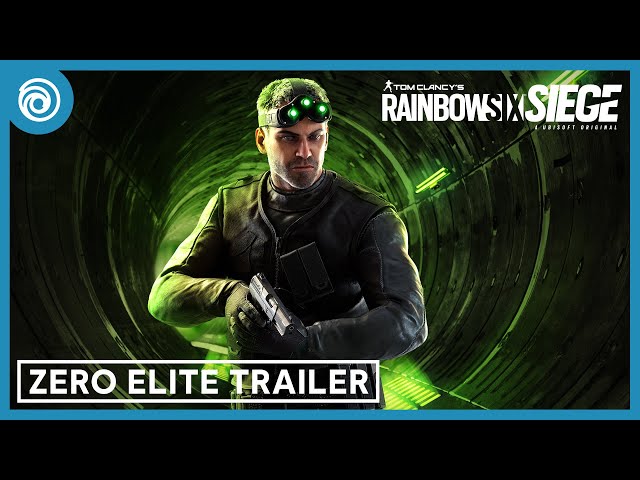 Rainbow Six Siege is one of the best competitive FPS games out there right now, but it's clear that there's still room for improvement in more areas than one. For example, the latest Rainbow Six Siege patch notes detail a Grim buff, but it isn't enough for some fans. We don't think things will ever be enough for some players, but letting them play around in the shooting range while the game's loading is a start.