Ubisoft might be doing quite a lot of things right when it comes to its' tactical shooter Rainbow Six Siege, but that doesn't stop this game's players discussing new mechanics and changes constantly online. While some of these ideas are… Just not that good, there are a handful that have quite a lot of merit. We know we said Rainbow Six Siege should adopt this useful Overwatch 2 feature in the future, but Rainbow Six Siege really should introduce this Apex Legends ability as soon as possible – it would be a game changer.
As suggested by self-proclaimed Bandit main 'Yebzey', there's a group of Rainbow Six Siege fans online that think Rainbow Six Siege should introduce a feature where downed operators could be dragged to safety before being revived. This is, essentially, what Apex Legends' Newcastle can do with his Retrieve The Wounded passive ability.
Now, we know Rainbow Six Siege operators can move a little while DBNO – just like players can in Apex Legends. However, there's quite a high chance that someone who goes down in Rainbow Six Siege isn't already in a great spot for a revive. You know, because they've been shot.
So, that's why we think this would be a great idea. It's all too easy to leave a downed teammate behind in Rainbow Six Siege, especially when you consider the fact that one wrong move yourself means you'll be joining them.
Of course, there are people that don't think this is necessary – as you can see in the comments of the Reddit thread below – because operators can drag themselves when DBNO. However, there are quite a few ways Ubisoft could introduce this and make worthwhile; and, we think some of them are fantastic ideas.
I think Ubisoft should add a feature we're downed operators could be dragged to a safer place what do y'all think? from Rainbow6
Goyo main 'Hurricaneshand' has suggested that this feature could halt any shrinking health bars and be faster than the standard crawl. Meanwhile, Kapkan main 'potatolord52' has suggested that the downed player can hipfire while being dragged – we suppose this would be so the downed player could provide some sort of covering fire to the person helping them.
We think both of these ideas have merit, and the fact that Rainbow Six Siege doesn't have this feature already a little surprising – especially when you consider how important teamwork and communication is in this tactical FPS.
We don't think Zero would care much, though, and you can see his latest Elite set trailer below: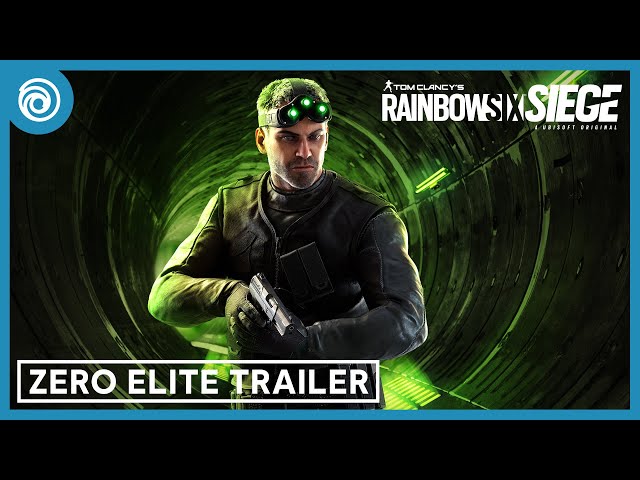 Rainbow Six Siege is one of the best competitive FPS games out there, and we think adding this Apex Legends-inspired ability to all operators would be a surefire way of changing how it plays and opening the game up to more epic moments than ever before. Rainbow Six Siege's most popular Attacker doesn't actually need a nerf right now, but maybe this would help level the playing field for Defenders feeling under fire.