A new dawn is rising for PlayerUnknown's Battlegrounds, which begins with the plans detailed in the PUBG 6th anniversary roadmap. To celebrate this milestone moment for the popular battle royale game, developer Krafton is shedding light on the future of PUBG. This includes a fresh map and changes to core gameplay mechanics that fans have come to love.
According to the roadmap from PUBG developer Krafton, players can look forward to the arrival of a new map, currently titled Neon. "This map will be completely different from all other previous maps […] it will have a unique and varied atmosphere, including modern city scenes
in an urban jungle." Could players rack up kills in abandoned neon-lit skyscrapers? We hope so, as the developer also expresses that the new map will also "aim to tap into fans' PUBG: Battlegrounds nostalgia."
Getting around the map will be an exciting prospect in itself too, as Krafton explains that "players will be equipped with various means of transportation to move around on the ground, as well as in the air and water. We are also planning a new traversal system and gameplay features specifically for this new map."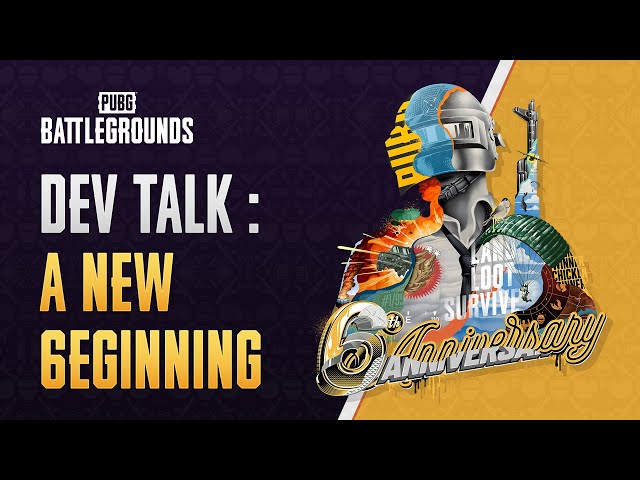 The implementation of a refined traversal system has been seen before in the recent 22.1 and 22.2 updates. Alongside these improvements and the fresh locale, hardcore fans can expect to see updates for two of the game's oldest maps. The developer states that "large-scale updates" will arrive with "new points of interest while maintaining the unique concept of Erangel and Miramar."
Engaging in combat during the game's diverse locations is another point of focus too: "After the April update, 5 maps will be available, but on a shorter cycle than the existing 1-month cycle. Erangel and Sanhok will be fixtures in the map rotation moving forward."
PUBG's other maps, such as Miramar, Taego, Deston, and Vikendi will also "cycle in and out regularly, with a total of 8 maps in the active rotation", alongside Karakin and Paramo. Meanwhile, map rotation changes for ranked mode include "a total of 4 maps [that] will be rotated into each map playlist roughly every 2 months over the
course of a season."
In a bid to give players a taste of the PUBG esports scene, the roadmap clarifies that "Erangel, Miramar, and Taego [could be] permanent additions to the Ranked rotation, while also adding Deston." Changes to PUBG's gameplay mechanics are coming too, as a brand-new revival system will enable players to bring teammates back from the afterlife.
Combined with the incoming tactical gear revamp, that aims to resolve gear slot complications, experiencing the feeling of a winner-winner chicken dinner just got easier. You'll even get to display your clan tag as you do it, following the addition of a clan system. And of course, repping interesting skins is part of flexing on your enemies too. Krafton promises that "we are reviewing and working on various skin collaborations with an automotive brand that everyone in the world recognizes, like McLaren, as well as highly recognizable IPs that tap into everyone's nostalgia."
We've seen the game collaborate with the likes of Assassin's Creed and movies like Godzilla vs Kong, so we can't wait to see what collaborations are on the cards going forward. So while we celebrate this exciting time for PUBG, don't forget to claim the latest PUBG Twitch Drops, which include some snazzy cosmetics.