Less than 24 hours after team deathmatch was accidentally pushed to PlayerUnknown's Battlegrounds' live servers, PUBG Corp has officially confirmed the mode is coming to the battle royale.
Team deathmatch will be part of PUBG's new Arcade, which will rotate different game modes in to test players week in, week out. The mode, which comes to PC and console in the next 6.2 patch, will pit eight players against eight across seven different battlefields taken from Vikendi, Sanhok, Miramar, and Erangel. The winner is the first team to reach 50 kills.
"PUBG is founded on the premise of battle royale, but we know that sometimes you just need to change it up a bit," the blog post reads. "For those players, we're happy to introduce Arcade, a new feature that focuses on the PUBG gunplay that you love, but in new game types to thrill and challenge you. While the idea is to continually add and rotate game types into Arcade, we're starting with a tried and true FPS classic: Team Deathmatch."
Players will have a set of eight loadouts to pick from on spawn and will have a five second wait after death to respawn. Knockdowns and friendly fire has been disabled for this mode, and players will increase their boost gauge with assists and kills.
For the battlefields, PUBG Corp has picked Erangel's Stalber and Sosnovka Military Base as key locations, Sanhok's Paradise Resort and Docks, Vikendi's Podvosto and Peshkova, and Miramar's Campo Militar.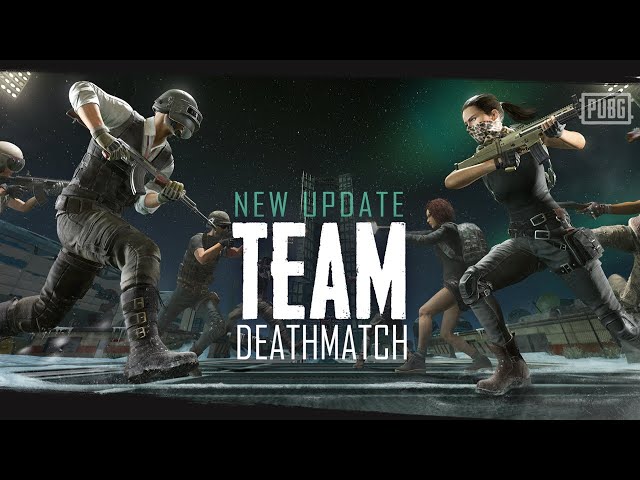 Despite catering to a new market, PUBG Corp has assured fans that its core team remains committed to developing the battle royale side of the game. That said, this is just the beginning for Arcade.
PUBG Corp will be adding new battlefields for team deathmatch in the future and will be tweaking the mode based on your feedback, so head down to the Arcade and get fragging.