December 16 PUBG Season 10 is now live on PC. Original story follows.
PUBG Season 10 goes live next week, on December 16, and introduces a new map for players to explore. By far the biggest change in the update, Haven is PUBG's smallest map yet – but it's bursting with new content and experiences.
32 players will drop into Haven in Duos teams, and exploring the urban map will be different to any PUBG game yet. Most of the 1×1 map is packed with densely populated buildings – the abandoned factories of an industrial town left to rot. However, it won't just be other players who are roaming the dim backstreets of Haven.
A mysterious company has hired an elite force of mercenaries to patrol the streets. Players will have to either hide from Pillar, or take them head-on – but beware, they have a lot of firepower at their disposal. Pillar soldiers are not only heavily armoured and heavily armed, they also employ a Scout Helicopter to patrol the map, and send armoured trucks touting heavy weapons after you if you're spotted. We don't know if the map will playable in PUBG ranked modes yet, but we'll keep you updated.
It would make sense to hide from the brutal enforcers, if it wasn't for the supply caches they guard. Take out Pillar Commanders to loot their caches and get kitted out for taking on other players. Whether you employ stealth or ruthless aggression is up to you, but the small map and low player count will mean the matches slip away faster than you think.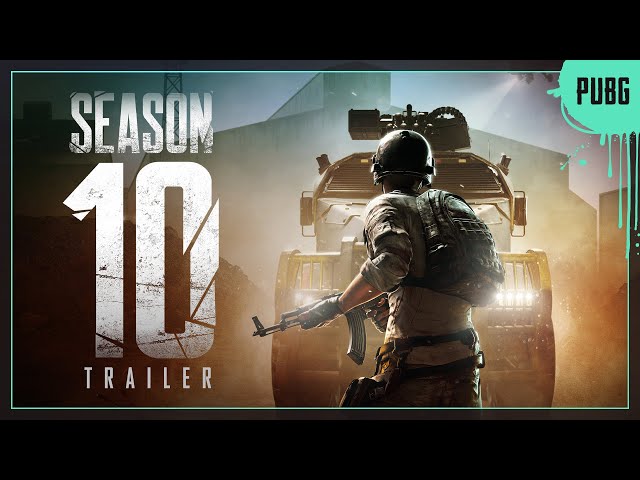 Other additions include new skins and the ability to play emotes in the lobby, as well as a brand new Survivor Pass: Breakthrough. Jump into Haven in either third-person or first-person perspective, and progress through the ranks to unlock new skins, emotes, and premium currency.
A focus on emotes, reusable emergency parachutes, and bosses guarding caches are all ideas that would make battle royale players think more of Fortnite than PUBG, but the latter is hoping to bring some of its gritty realism to the tried-and-tested additions in Season 10.