Sony streamed its latest State of Play announcement on February 26, which featured updates and announcements for 10 PlayStation 5 games including Crash Bandicoot 4, Final Fantasy VII, and Deathloop.
The half-hour presentation was packed full of exciting announcements for next-gen gamers, but PS5 stock shortages still prevent many players from making the most of Sony's impressive lineup and scalpers continue to resell the consoles at hugely inflated prices. Players and Sony executives will hope that President Biden's 100-day supply chain review will relieve the demand for vital components and increase PlayStation stock in the long-term.
However, fans can still marvel at the PS5 lineup, which is steadily increasing its roster of exclusive games, new releases, and last-gen upgrades. Whether you use your console to play the latest story-driven RPGs or to grind the best Warzone guns, the State of Play livestream had something for everyone. Well, everyone except those waiting on Lord of the Rings: Gollum news. Just me?
The announcements kicked off with a free PS5 upgrade for Crash Bandicoot 4: It's About Time. The upgrade will run the Crash classic at 60fps in 4K with compatible monitors, as well as adding 3D audio and utilising the DualSense's adaptive triggers. You'll be able to transfer your PS4 save data across to the PS5 if you want to replay the iconic platformer with faster load times and next-gen shenanigans.
Indie games were well-represented in the presentation, which first gave us a closer look at PlayStation exclusive Returnal, a third-person shooter roguelike that looks like Dark Souls met Titanfall. Players will be able to jump into the game's ever-changing maps and uncover the mysterious story on April 30.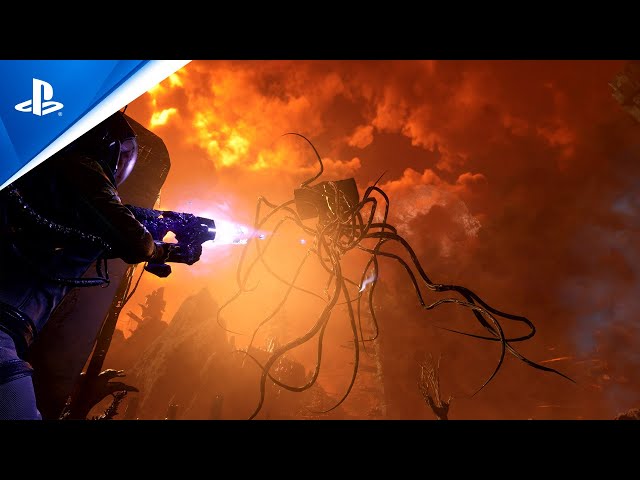 Dodgebrawl is a playful multiplayer version of the playground classic. Dodge, Duck, Dip, Dive, and Dodge your way through fast-paced fights to be crowned the victor. We also saw an impressive trailer for Sifu, which sees the team behind Absolver bring the game's instantly-recognisable combat to a Kung-Fu tale of revenge this year.
Stylish indie Solar Ash is also in development for PlayStation 5, focusing on "movement and fluidity" to create a unique gameplay experience. Developer Heart Machine, which was the creative brain behind Hyper Light Drifter, is keeping its cards close to its chest with this one, but we know Voidrunner Rei hopes to save her home from a giant black hole when the flowing action-platformer launches later this year.
Five Nights at Freddy's: Security Breach looks to build on previous instalments in the series by turning every dial up to 11 and going bigger and better than ever before. Kena: Bridge of Spirits stood out in the graphics department, showcasing a mystical forest environment populated by spirits both amiable and malevolent. The game is confirmed to release on August 24, 2021. Sony also confirms that Oddworld: Soulstorm will be a PS Plus game upon its release on April 6, so PS5 users will be able to lead Abe's next-gen revolution free of charge.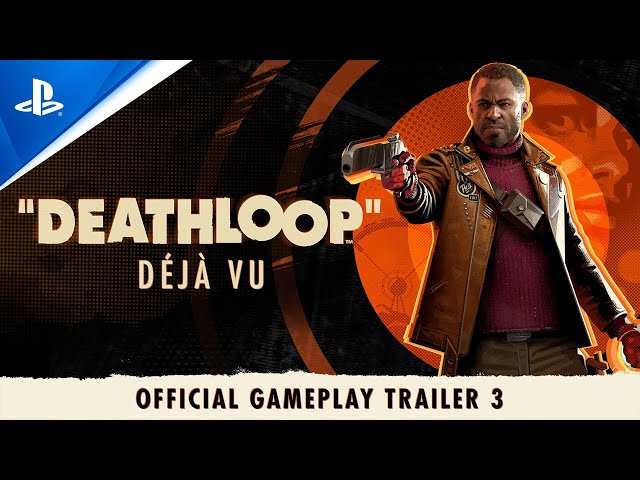 Deathloop is one of the most highly-anticipated PlayStation 5 games this year, and State of Play gave us a brand new gameplay trailer crammed full of new content and soundtracked by a banging tune straight out of a Bond film. From shotguns to superpowers, Deathloop has it all – and it's dripping with style, too.
Cloud Strife fans will be pleased to hear that Final Fantasy VII is getting a PS5 upgrade, called Final Fantasy VII Remake Intergrade. It's a free upgrade for PS5 players, and includes a new episode featuring Yuffie as well as the usual performance enhancements.
Intergrade will have two modes: "Graphics Mode" that prioritizes high quality 4K graphics and "Performance Mode" that prioritizes smooth action at 60FPS. The stuttering framerate was one of the biggest (and only) letdowns in the remake, so next-gen gamers are in for a treat. PlayStation 4 gamers who want to play the new episode will have to pay for it, however.
Square Enix also stealth-dropped two new titles during the announcement, the most exciting of which is Final Fantasy VII: The First Soldier, a mobile battle royale game that will hope to rival PUBG: New State as the most popular release in the genre this year.
10 announcements (and a couple of bonuses courtesy of Square Enix) made for an action-packed half-hour, and players are already hyped for 2021's PS5 releases. Now we just have to hope for no delays so we can bolster our best PS5 games list.