A PS5 DualSense controller teardown video released by YouTube channel TronicsFix has given fans an in-depth look at the inner workings of the new controller. The video showcases how its adaptive triggers, haptic feedback, and other features work.
TronicsFix takes apart the controller piece by piece to get a grasp on how it all works and gauge reparability if the worse should happen. Once the DualSense is successfully pulled apart, TronicsFix notes a much larger battery than the PS4 controller (1560mAh vs 1000mAh) but is disappointed to see that Sony chose to use the same joysticks as the PS4 DualShock, meaning stick drift may become an issue for the controller in the future.
At about the nine-minute mark, we get a good look at the haptic motors and adaptive triggers. A plastic corkscrew-shaped gear pushes a mechanism against each trigger to alter the level of resistance you feel when pressing down. The adaptive triggers will be used to create an immersive experience while you play by recreating the feeling of driving, using an in-game weapon, and much more.
Some fans were curious as to whether you are able to decrease or turn off DualSense features. Luckily, Sony has confirmed you will be able to reduce or disable the force of haptic feedback and adaptive triggers on the DualSense wireless controller for accessibility reasons.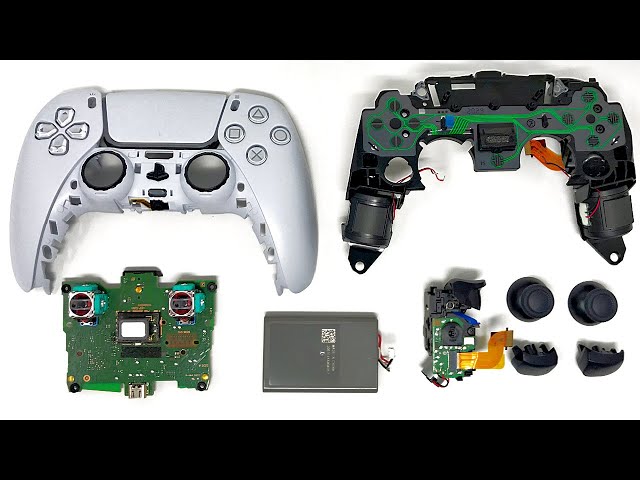 TronicsFix remarks that fellow YouTuber Austin Evans has already managed to break a DualSense controller trying to record his own teardown video, so we don't recommend giving this a go when you get your hands on one.