Have you been wanting Sony to get in on the handheld retro game market by condensing some of their older consoles down into a portable device? Well, with Sony seemingly not interested, modder 'GingerOfOz' has gone ahead and done it for the company, creating a mighty impressive PS2 handheld.
Dubbed the "PS2 Eclipse", the handheld PS2 comes with a 5-inch 480p display and is made up of a 3D printed framework, a set of buttons from the PS Vita, joysticks from the Nintendo Switch, a trimmed down original PS2 motherboard, batteries, and custom circuit boards.
The best part about this handheld is that it has no major issues with any of the thousands of games that make up the console's library thanks to it running off actual PS2 hardware. The handheld also has full digital audio, speakers, and a headphone jack.
But wait, it gets better, GingerOfOz has also tested out emulators on the system, with both Mario and Psychonauts being shown off.
Of course, the mod isn't perfect as the handheld uses USB loading which is slow, leading to some jittery moments and cutscenes. The controller also has a tendency to disconnect or not be recognised when playing some titles.
GingerOfOz unfortunately won't be selling these as after making 50 portables for people over the last two years, describing the experience of building them one after another as "just miserable". Despite that negative note, GingerOfOz's video on the process of building the PS2 handheld is a fascinating watch and there is even a full writeup of the creation process behind the PS2 Eclipse.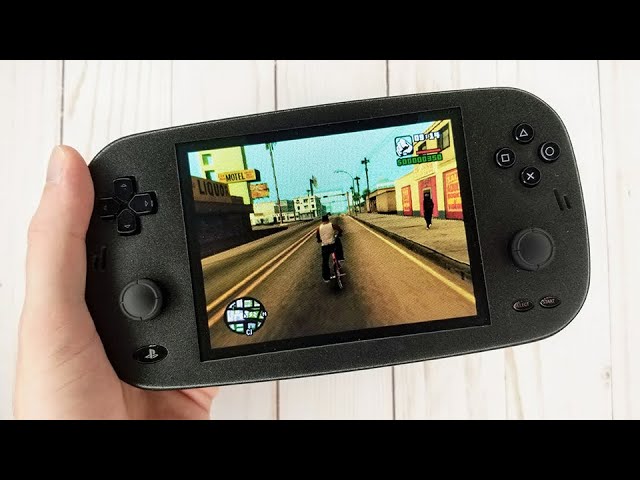 But, it does highlight that there is a market out there for Sony to handheld-ify its older consoles, giving fans a chance to play some of the classic games from their childhood, such as Sly Cooper, Jak and Daxter, and the original God of War games.
Players are clamouring for a remaster of The Simpsons: Hit & Run and this would be a great way to play the original in the meantime.
Would you be interested in a Sony retro handheld or would you rather see the company focus on bringing these games back via the Cloud and PlayStation Now?