If you love Teemo as much as Tekken, then Project L might just be the game for you. Why? Well, because the aforementioned Project L is Riot Games' very own 2D fighting game – that features characters from it's hit MOBA League of Legends. If that doesn't sound exciting enough on its own, then you might be interested to know that Riot Games is seemingly already in talks with Sony about bringing Project L to EVO in the future.
Discussing Riot Games' approach to esports with media outlet Digiday, Riot Games' esports lead John Needham has expressed that Riot Games has "already talked to PlayStation about how [it] can be a part of that event" – the event in question being EVO, an annual fighting game tournament.
Of course, that isn't the only thing he said. As you can see for yourself below, Needham spoke quite broadly about the esports capabilities for Project L – and you can see why. Riot Games has a record of esports hits with League of Legends and Valorant, something you can imagine it would want to continue. However, the best fighting games out there are a different breed – especially when you think about Valorant being one of the best competitive FPS games available.
"We haven't architected how we're going to run esports for Project L", Needham began, "but we are very excited about it, and we do have a strategy around how we approach new esports. We very much look to the community and their needs" – something that Riot Games' Valorant Premier open beta seems to reinforce – "and we try to design around that."
"So, for Project L, specifically, we know that events like EVO are a very important part of that community."
Needham goes on to add that he believes "Project L as an esport is going to be very different from Valorant, League of Legends, and what we do with TeamFight Tactics". This is because the community built around fighting games often have "different expectations for what they want to see".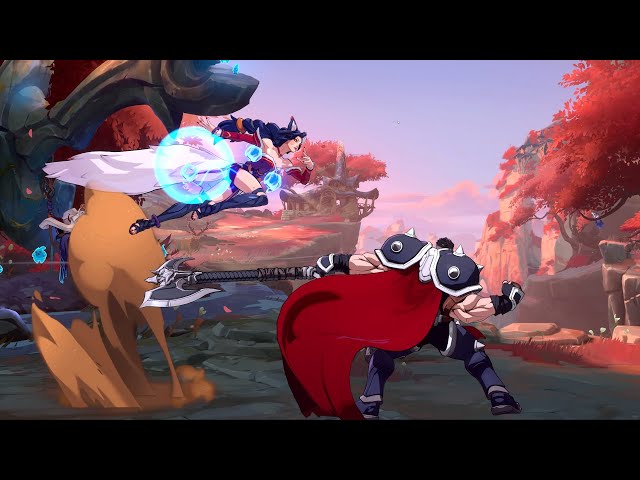 However, this doesn't stop the fact that Riot Games is planning to make moves and establish an esports scene for Project L – one that may just involve EVO and Sony, if everything goes according to plan.
In the meantime, why not check out the latest on the Project L release date here and why Riot Games' fighting game Project L will be free like Multiversus – but, hopefully, a little longer-lasting. Will this be one of the best games of all time? Well, we can't say for certain, but we know a lot of League of Legends fans will enjoy it.