A stale meta has plagued competitive Overwatch for months but it looks like Blizzard is finally prepared to do something about it. In a developer update video, Jeff Kaplan says the team is looking to "deliberately change the meta" through frequent and impactful balance updates.
Last week, the game director responded directly to concerns over hero bans, which fans have been speculating about for weeks, confirming he is "reluctant" on adding the feature on the grounds that it won't help move the meta fast enough.
Now it looks like Blizzard has got the meta in its crosshairs but it's open to being experimental. The developer says it will listen to feedback provided by the community on the balance changes, which will be happening more frequently, and will be open to reverting changes when necessary.
The first of these changes will be the experimental card, a new feature in the live game that will allow players to test new features that may or may not make it to standard modes. In a way, it's a bit like PlayerUnknown's Battlegrounds Labs, as experimental features are tested by a bigger player base away from the test server. The caveat here though is that even though you might enjoy something in the experimental card, there's no guarantee it'll be released.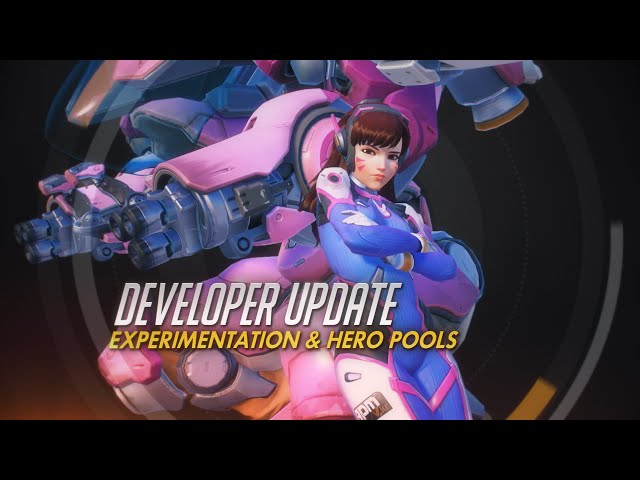 One of the other big changes coming to Overwatch is the introduction of hero pools to competitive games. Every week, a new set of heroes will be disabled from play, forcing players to learn other heroes and play different compositions. The selection of heroes will be curated by the design team, not by a random algorithm, and it's currently only slated for testing in Season 21, which begins in March.
"This is targeted at keeping the meta fluid and really getting at more hero diversity," Kaplan says. "We know there are some challenges with this concept, this is what I consider to be something we would be willing to change if we don't feel like it's going correctly."
The Overwatch League has confirmed it will be using hero pools in competitive games, and, starting March 7, one tank, one support, and two damage heroes will be removed for selection during matches each weekend. The heroes will be randomly selected based on play-rate data from the previous fortnight, no hero will be unavailable two weeks in a row, and teams will be informed of the bans one week in advance of matches to give them time to prepare.
The hero pool system will not be used for mid-season tournaments, play-ins, playoffs, or finals either. Hopefully this will encourage professional players to get creative week in, week out, and provide more exciting match ups for the new season.