The hotly-anticipated Overwatch 2 Season 2 update is almost here and Blizzard is detailing what fans can expect to see in the coming months, from initial information on hero balancing to confirmation that the Winter Wonderland seasonal event is returning. However, while there won't be any drastic changes made to the monetisation system in place, Blizzard has confirmed that there will be more opportunities to get your hands on free skins. Overwatch 2 Season 2 should see several more Twitch drops – which means more free skins and themed cosmetics for players.
In an Overwatch 2 blog post detailing what Blizzard has learned from Season 1, executive producer Jared Neuss has confirmed that Blizzard is "going to continue [its] Twitch drops program [in Season 2] so that you can earn skins and in-game goodies by supporting your favourite creators". We're not sure this will make it to the Overwatch 2 patch notes, but it's important confirmation nonetheless.
Adding to this, Neuss hints that this is only the start of Blizzard's plans to introduce more ways to earn in-game items. "We're working on long-term plans," Neuss states, "we want upcoming seasons to feel more rewarding than Season 1".
Given the fact that Season 1 has felt very unrewarding, with almost hilariously slow Overwatch 2 battle pass progression and a monetisation system that players can't seem to stop complaining about, this is good news.
It's also good news that Neuss has mentioned that Blizzard is "looking at a mix of Battle Pass changes… and more play-focused progression systems" for Season 3 and beyond. But, that's still quite a ways away yet. This is one of the best free shooting games out there right now, and arguably on it's way back to being one of the best competitive FPS games out there, but it's clear that there's still work to be done to win the players over.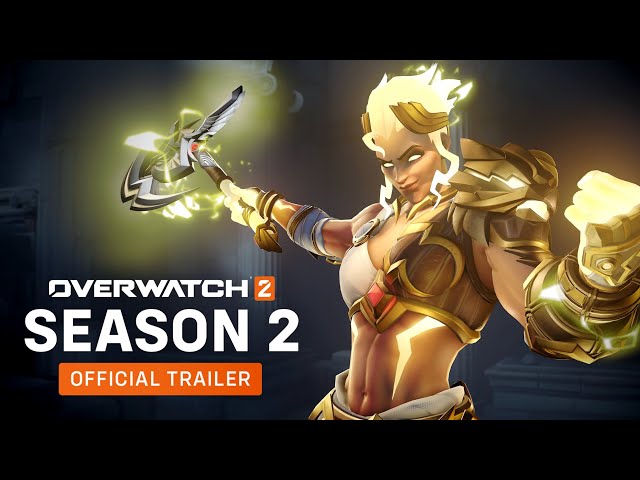 For now, we just need to talk about how Overwatch 2 Season 2 will nerf Sojourn and make major Doomfist changes – something that could shake up our Overwatch 2 tier list quite significantly.
It's also worth getting clued up on the Overwatch 2 Season 2 map rotation ahead of time; if you want to make your way up the Overwatch 2 Competitive ranks, this is going to be important information.