In spite of its rather unpopular monetisation and slow progression, Blizzard's hero shooter Overwatch 2 is heading into its' second season of content as a free to play title and there's quite a lot of new content to look forward to. Players can expect to see Ramattra join the roster, Shambali Monastery added to the map pool, and a new Olympus-themed battle pass packed with cool cosmetics. If you're wondering when all of this content is available in-game, we have everything you need to know about the Overwatch 2 Season 2 start time right here.
Unlike the shooter's first seasonal update, which also launched the game itself, the Overwatch 2 Season 2 start time is scheduled for 12:00 PST / 15:00 EST / 20:00 GMT on December 6 – which is a little later than what you'd see from other live service games. But, this is when Overwatch 2's servers originally went live – and when the other in-game events have kicked off. So, we're pretty certain this is when players can expect to see Season 2 begin.
In this update, Overwatch 2 players will be able to drop into a new Overwatch 2 Season 2 map rotation that features both new and returning maps with a brand new tank hero: Ramattra.
Ramattra is being pitched as a "tempo tank" by Blizzard, someone who can alter their playstyle throughout a match – like Wrecking Ball. Unlike Wrecking Ball, though, Ramattra players are going to be able to make use of unique attacks based on which "mode" he's in – whereas Wrecking Ball's "ball mode" is more of an attack in it's own right.
In addition, looking at this Blizzard blog post, the Overwatch 2 Season 2 update will nerf Sojourn and introducing balancing changes to Ana, Bastion, Junker Queen, Kiriko, Mercy, and Symmetra. How will these alter our Overwatch 2 tier list – and where will Ramattra sit? Only time will tell. But, we're not going to say no to a new meta.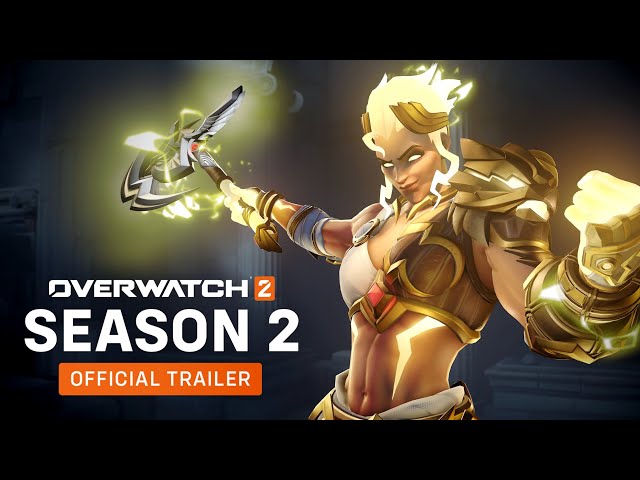 Overwatch 2 Season 2 should see more Twitch drops pop up, too, and the Winter Wonderland seasonal event is returning on December 13. So, whether you're honing your skills as one of the best Overwatch 2 DPS characters, or playing around in an open role queue, there's a lot of fun to be had – even if the in-game store skins are still going to be expensive.