It's the final – for which, read sixth – day of our Six Days of Christmas giveaway series, in which PCGamesN and our sister sites, Pocket Tactics and The Loadout, have been offering prize draws to get you all in the festive mood.
All our previous giveaways are still open, so you've a chance to grab a bundle of cutting-edge wireless peripherals by Razer, a bunch of PC components from be quiet!, PC cooling solutions from Arctic, in-game loot for Raid: Shadow Legends, and a copy of horror game Remothered: Broken Porcelain. For our final prize, we've partnered with Modus Games to bring you a bunch of keys for the studio's latest release: Override 2: Super Mech League.
Imagine if the mechs from Pacific Rim started a fight club together and you're not far off the skyscraper-scale pugilism of Override 2. Its roster of rough robots include homages to Gundam, Marvel's Iron Man, and even Mechagodzilla, alongside more outlandish original creations such as Mya, who's best described as a goldfish sitting on a gorilla's body and wielding a frying pan.
Their sheer scale is made apparent by the arenas in which they fight – houses are crushed underfoot as they live the sick fantasies we all have whenever we visit a model village. Even skyscrapers are a mere trip hazard. Check it out: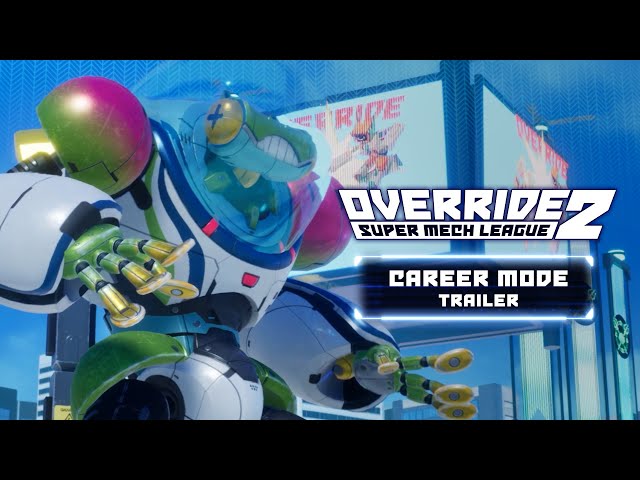 Looks like fun, right? You can learn more on Steam here, or go ahead and get involved in our prize draws. We're giving away two copies of the game across a range of platforms – browse the widgets below for your chance to win a code for PC, PS4, PS5, Xbox Series X, or Nintendo Switch:
PC Giveaway
Override 2: Super Mech League PC giveaway

PlayStation 4 giveaway
Override 2: Super Mech League PS4 giveaway

Playstation 5 giveaway
Override 2: Super Mech League PS5 giveaway

Xbox Series X giveaway
Override 2: Super Mech League XBX giveaway

Nintendo Switch giveaway