Nintendo's E3 conference is on the horizon, and we're looking forward to seeing what it's got to offer. Fans, as always, have high expectations for the conference, but we're keeping ours tempered and going in with an open mind.
E3's conferences have been a mixed bag so far, with highlights being the Elden Ring release date being revealed at the Summer Game Fest Kickoff and the whole of Microsoft and Bethesda's stream. New Halo Infinite multiplayer gameplay and that exciting Starfield trailer were personal favourites there. We're hoping that Nintendo can pull out something more Microsoft than Square Enix, but that remains to be seen.
The best way to watch the Nintendo Direct E3 conference is by tuning into the stream today (June 15) at 09.00 PDT / 12.00 EDT / 17.00 BST on Twitch or YouTube. However, if you can't tune in, we'll be keeping this live blog up to date with every trailer and announcement from the stream, so keep refreshing this page to stay in the loop.
We don't know exactly what will be coming up, but we're crossing our fingers for Zelda and Pokémon news. We have also covered plenty of the other livestreams so if you're worried about being late to the (Mario) party on any important news, head to The Loadout homepage to see what you missed.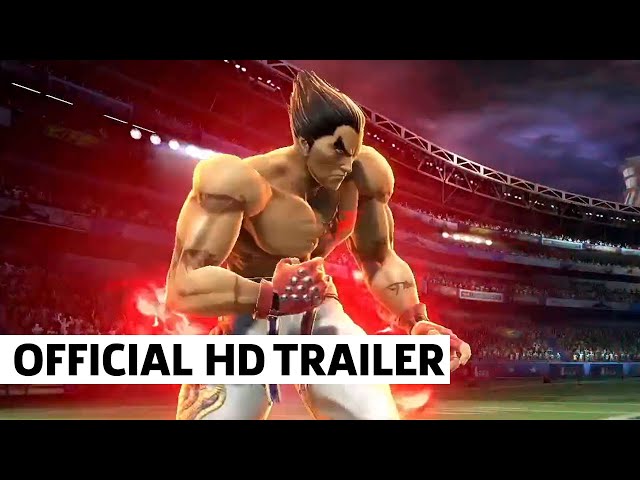 Super Smash Bros Ultimate DLC
Kazuya Mishima is the next fighter coming to Super Smash Bros Ultimate. The Tekken fighter's devil form looks like it could spell doom for Mario and co. in this fighting game crossover. This time around, Kazuya is doing the yeeting into volcanoes, however.
As well as a brutal double face kick, Kazuya can produce a devastating 10-hit combo to knock out anyone from Ganondorf to Samus.
Life is Strange: True Colors
Life is Strange: True Colors is coming to Switch on September 10, and the Life is Strange Remastered Collection will drop on the handheld console later this year. If you've always wanted to play your emotional narrative games on the move, then this is a must-buy.
Guardians of the Galaxy
Guardians of the Galaxy is coming to Switch on October 26. If the Square Enix show whetted your appetite for some more Marvel action, then you'll no doubt be pleased to hear that Star Lord and friends are coming to the Nintendo Switch.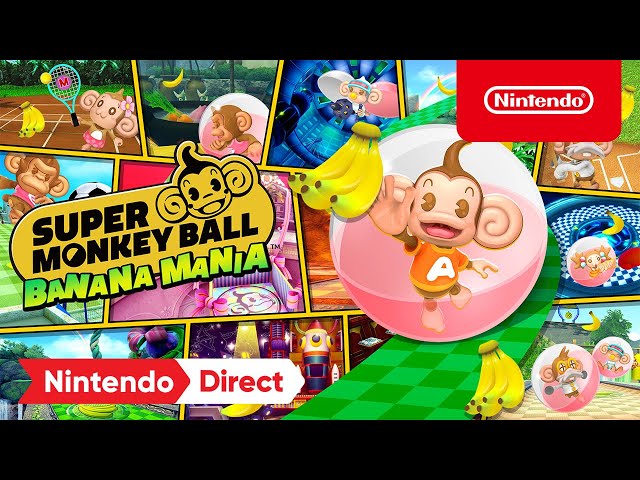 MONKEY BALL Banana Mania
To celebrate the series' 20th anniversary, Monkey Ball: Banana Mania is coming to Switch! Note down October 5 in your diary, as fans of the series are getting a Remastered Collection on that date. Honestly though, they flashed up so much different Monkey Ball stuff on screen that we're not entirely sure what it contains at present.
There's over 300 remastered levels, that much is for sure.
Mario Party Superstars
Enjoying Mario Party on Switch? Well there's more where that came from, as Mario Party Superstars arrives on October 29. You won't have to wait as long to get online matchmaking in this game, either, as it's included at launch.
The game includes five classic boards from Nintendo 64 Mario Party games – perfect for fans new and old. With levels on Peach's Birthday Cake and in Space Land, this looks like good family fun. Until the arguments start…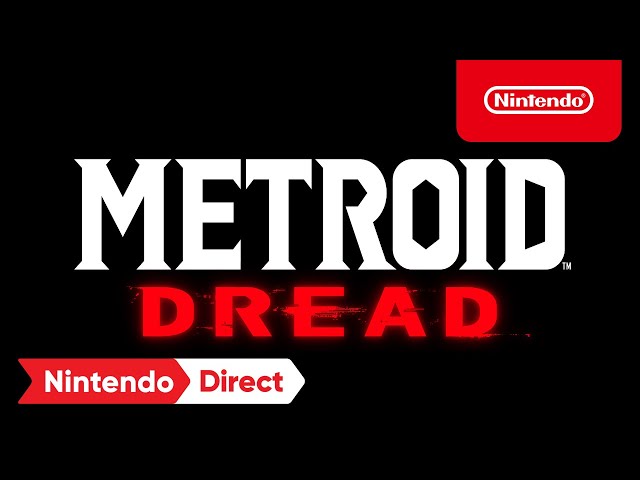 Metroid Dread
Metroid Dread is a "Metroid game with a new feel," according to the first trailer. It's got all the platforming goodness of classic Metroid titles, but there's also some brutal death animations when you inevitably fail.
We can't wait to see more of this.
Mario Golf: Super Rush
Mario Golf is unironically one of our most-anticipated games for Switch. Seriously. Speed Golf looks like raucous fun, and the story mode could be a great way to get into the minds of a generation of golfers like Peach and Wario.
Mario Gold: Super Rush will be available June 25.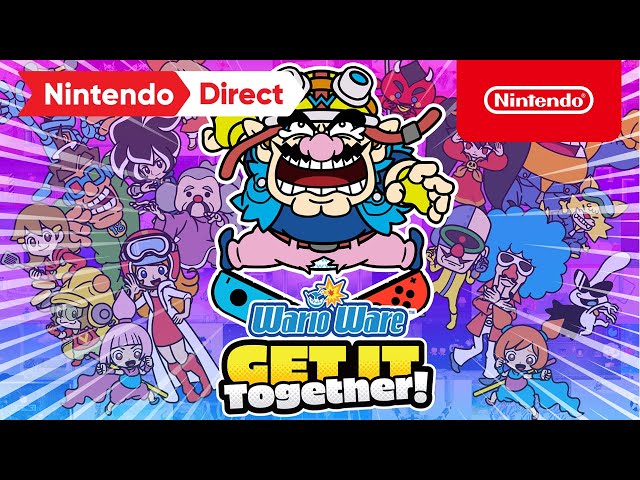 WarioWare: Get It Together
Our biggest problem with the Switch in its five years, was that it didn't have a WarioWare game. Well, now it does.
WarioWare: Get It Together offers two-player action for the first time, and if you haven't had the pleasure of Wario's party puzzles before now, then get involved when it releases on September 10.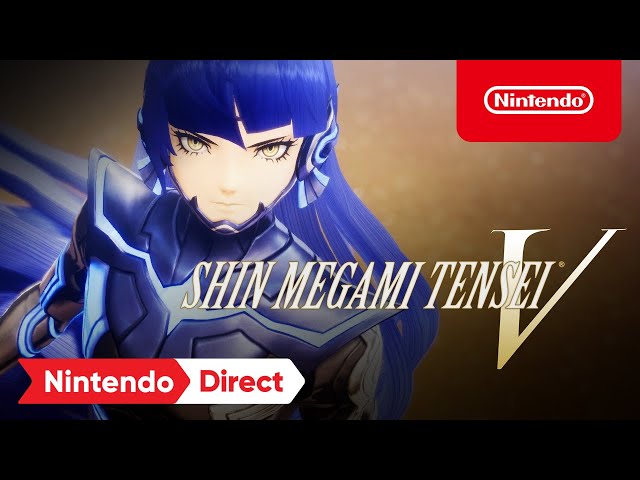 Shin Megami Tensei V
The next instalment of the Shin Megami Tensei is headed exclusively to Switch on November 12. Recruit demons by forming alliances with the devil's minions in a post-apocalyptic Tokyo, or else.
Project Zero: Maiden of Black Water
This 2015 Wii U title is getting a Switch port later this year. Spooky survival horror games are absolutely not my vibe, but I watched this trailer just for you guys.
As the fifth main entry in the Fatal Frame series, arm yourself with a Camera Obscura to snap your way through the scary world.
Doom Eternal: The Ancient Gods – Part One
Doom Eternal's DLC makes its way to Switch today. Yep, you can jump back into the bloody demon-slaying campaign right away – and we strongly recommend that you do so.
Tony Hawk's Pro Skater 1 + 2 Remastered
Fans of skating games have been well-catered for this E3, and one of the recent greats is making its way to Nintendo Switch. From June 25, you can head off to the skate park, board in one hand and Switch in the other, ready to embrace your inner Tony Hawk on the go.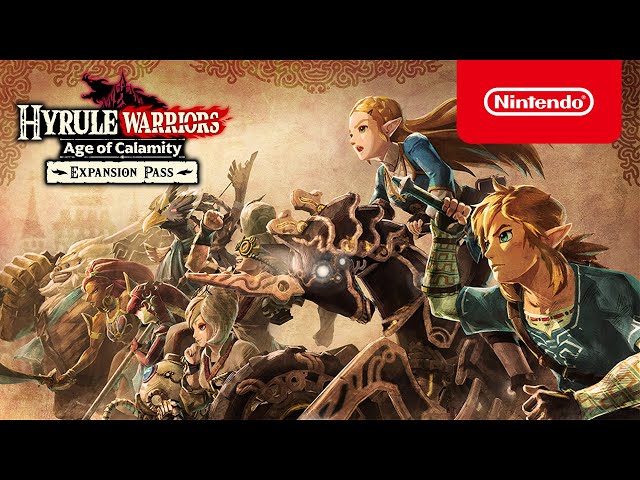 Legend of Zelda: Hyrule Warriors
This is not the Zelda news we really wanted to hear, but fans of Hyrule Warriors will be pleased to hear that it has two waves of DLC on the way. The first wave hits the eShop later this week, on June 18, and the second will arrive later this year.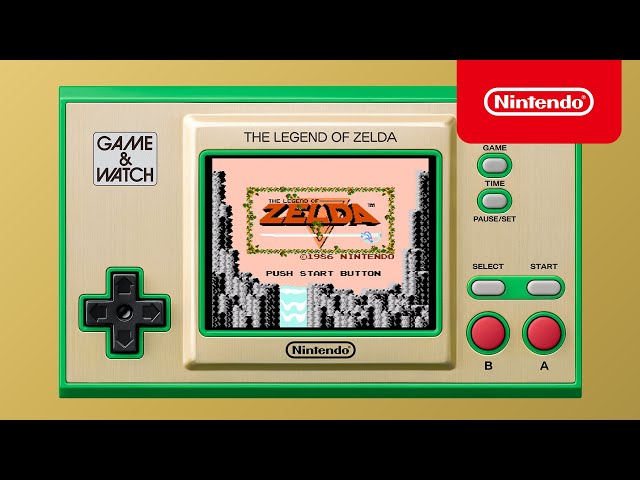 Legend of Zelda Game & Watch Mini Console System
In more Zelda news that we didn't ask for, three Zelda games will be available on a limited edition piece of Game & Watch hardware.
The cute system is pre-loaded with the first three Zelda titles: The Legend of Zelda, the Legend of Zelda 2, and the GameBoy version of Link's Awakening. There's also a Link-ified Game & Watch minigame on there, too.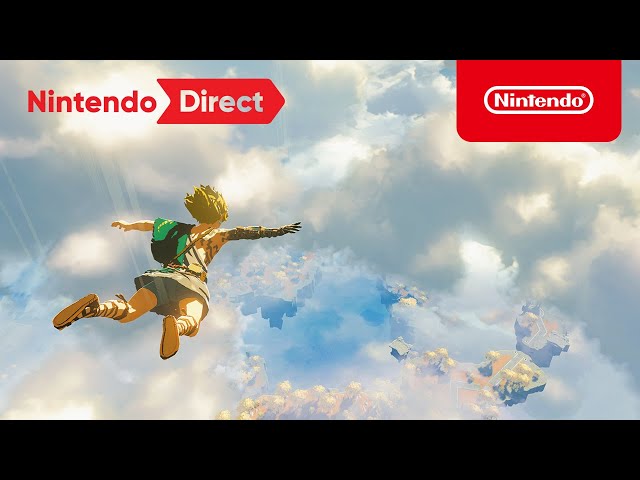 Legend of Zelda: Breath of the Wild 2
Finally, what we've all been waiting for. Two years since it was announced, Nintendo has given us a beautiful trailer for the sequel to Breath of the Wild. Still otherwise untitled, we're in for an aerial view of Hyrule as Breath of the Wild 2 takes inspiration from Skyward Sword and sends Link to the skies.
His Sheikah Slate powers look to have leveled up, too, and Hyrule looks a bit different to when we last saw it. After all, these events take place four years after the first game ended. There's also a weird new power where Link appears to morph into a puddle? No, we don't know either.
Breath of the Wild 2 will release in 2022, which is the highlight of Nintendo's conference for Zelda fans.
That's all for Nintendo's Direct at E3. While there was no Pokémon Legends: Arceus content or any new Zelda ports, the final moments are enough to make any fan's heart soar.