Batter up, baseball fans, it's time to turn to Twitch and look forward to the recently-announced MLB The Show 23 cover athlete reveal time. Last year, fans saw MLB The Show 22's Collector's Edition give Shohei Ohtani a manga redesign, so we're all expecting something special for this year's game. If you're looking forward to seeing who's going to grace the cover, keep reading and we'll fill you in with everything you need to know.
As per the official MLB The Show social media account, the MLB The Show 23 cover athlere reveal time is scheduled for 12:00 PST / 15:00 EST / 20:00 GMT on January 30. The baseball game is taking to popular streaming platform Twitch to share the information; so, we don't think it's outrageous to hope for a snippet of gameplay alongside this announcement.
While we don't know who we're going to get, the announcement in question is raising some eyebrows – thanks to the fact it's sharing quite a psychadelic design with the number 23 hidden away inside.
As you can see for yourself below, this is certainly something of a mesmerising teaser – but not one that tells us anything about who's going to feature.
MLB fans, however, are throwing names around in anticipation for the reveal; Seattle Mariners' Julio Rodriguez and Albert "The Machine" Pujols are two names in contention, alongside New York Yankees' Aaron Judge. But, at the moment, it's anyone's guess – we just don't know.
Thankfully, though, we won't have long to wait before we find out more. You can check out MLB The Show 22's cover reveal below, if you want to get an idea of what to expect.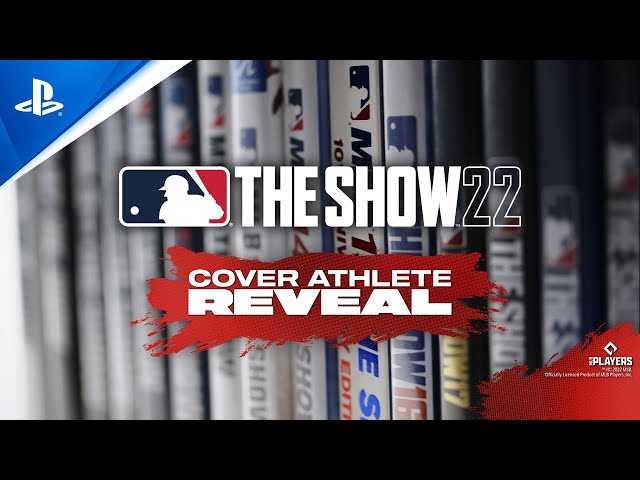 Are we going to see something similar this year? We certainly hope so, but these things aren't always as easy to predict as they could be.
Is this going to be one of the best PS5 games out there? What about one of the best Xbox games out there? We don't know for certain, but when it comes to baseball games, MLB The Show always hits a home run. (We're sorry for the pun.)