Initially, it was expected that Marvel's Midnight Suns would be taking the formula of Firaxis' XCOM games and transferring that over to the Marvel Universe. However, with the reveal of features like cards-based combat and a hub area, it is clear that Firaxis are expanding its game design with Midnight Suns.
The philosophy of expanding your horizons doesn't stop there, as Firaxis has revealed in an interview with Edge magazine that the studio has taken inspiration from how manga has been captured in anime, and subsequently games.
Art director, Denis Moellers, says in the #363 edition of Edge Magazine that one of the key focuses for the team was how to translate these comic-book Marvel characters to a fully animated game. Moellers specifically references how anime is able to "translate these amazing comic-book poses into animation" and that Midnight Suns uses the same philosophy for superheroes' Heroic attacks animations, like "Captain Marvel delivering an uppercut with glowing fists, Doctor Strange opening the Eye Of Agamotto, [or] Nico sprouting wings of black energy."
But, one of the more exciting inspirations is Bandai Namco's fighting game Dragon Ball FighterZ. Describing the game as a "big influence," Moellers says "there are some moves where they [the camera] zoom out to show the entire planet and you can see this explosion going off."
Creative director, Jake Solomon, slso tells Edge that this goes towards helping the player feel like "one of the most powerful people on Earth", which stems from the overarching mantra for the game which was "you've always got to think about the fantasy".
All of this should hopefully mean that we are in for a blended approach that still has Firaxis' trademark turn-based gameplay, but where attacks are far flashier and more visually impressive than anything we have seen from the team before. Some of these details can even be seen in gameplay snippets from the recent overview trailer: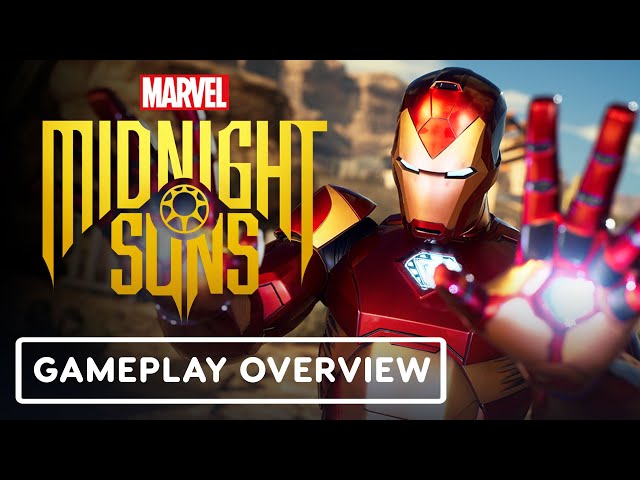 Midnight Suns is one of the biggest games releasing in the first half of next year. But, there are still a lot more and we have a full round-up of the upcoming PS5 games and upcoming Xbox Series X games for you to peruse through.