BioWare has announced the release date and gameplay trailer for the Mass Effect Legendary Edition, which will offer players a fresh new look at the iconic science fiction RPG. While fans of the series will undoubtedly be drawn in by promises of 4K visuals and over 40 DLC included, those who struggled to get into the series will appreciate a reworked UI for the original Mass Effect game.
Mass Effect pioneered the RPG genre, expertly blending high-intensity action sequences with interactive storytelling. Your actions and decisions truly matter and will impact the game's story, and ultimately determine the fate of the entire galaxy over the course of three games.
Unfortunately, the Mass Effect Legendary Edition won't include multiplayer, as BioWare has no plans to resurrect that element of the original series. However, it will have just about everything else you could wish for, including impressive new backdrops for your favourite planets and enhanced visuals just about everywhere else. Whether you want to see an enhanced Vorcha in 4K is another question altogether, however.
Here's a rundown of everything included in the Mass Effect Legendary Edition:
Mass Effect 1, 2, and 3
Over 40 DLC, including all promo weapons, armors, and packs
Remastered for 4K
Enhanced visuals concerning models, lighting, shaders, and special effects
Gameplay and Quality of Life improvements
All available under one single launcher
The new gameplay trailer also offered a stunning peak at what the new visual improvements will look like.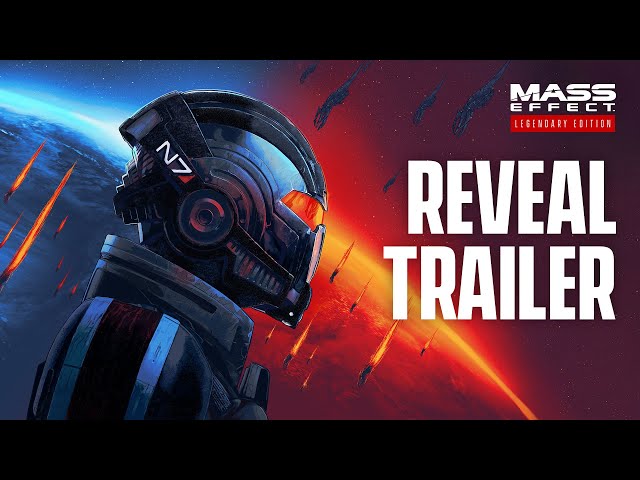 If you didn't get goosebumps and a tingly spine at that, then we don't know what to say really. The remastered Mass Effect Legendary Edition releases on May 14, 2021, and it seems like the perfect time to jump into the series either as a newcomer or a longtime member of the Mass Effect community. To tide you over for the next couple of months, we'd recommend checking out this month's PS Plus games or the best Game Pass games, depending on which flavour you prefer.