Marvel's Spider-Man 2 is undoubtedly one of the year's more anticipated games, bringing Miles Morales and Peter Parker together for a blockbuster adventure. Following up the Insomniac Games 2018 smash hit, fans are awaiting a new look at Spidey's next outing. Now, we may have got just that. A recent Marvel's Spider-Man 2 leak claims to reaffirm the game's release in 2023.
New York City is a big place, but not one, but two web-heads are protecting the streets together. The lead-up to Marvel's Spider-Man 2 release date is excruciating, but it doesn't have to be so painful – if this new leak bears any fruit for PS5 fans. Shared on Twitter via Spider-Man YouTuber Evan Filarca, the post claims that a fresh Marvel's Spider-Man 2 teaser trailer is beginning to circulate. "A spider-sighting seems to have occurred in Manhattan… in a brand new LIVE-ACTION PROMO for Marvel's Spider-Man 2," Filarca alleges.
The trailer in question is said to be from "a live ESPN broadcast, showcasing both Peter & Miles web-swinging in full glory." Using a mixture of live-action and CGI, the clip depicts Spider-Man and Miles Morales briefly saving the day, before confirming PS5 consoles are in stock.
Billed to be part of a "Live from PS5" advert campaign, the YouTuber also suggests that "before people start saying this is fake due to the 'Spring 2023' release window being highlighted in the legal text, this ad seems to have originated from Australia. Meaning, their Spring season is still Fall for the United States."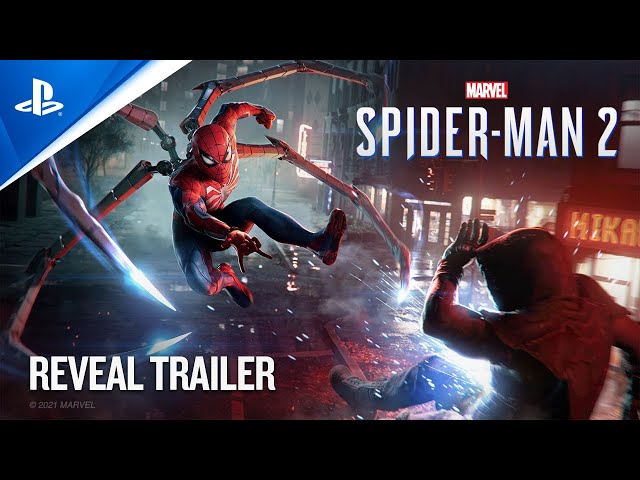 This does line up with the current Marvel's Spider-Man 2 release window, which indicates it could drop between September and November this year. It has also emerged in higher quality online via 'Rebs Gaming', which could add more validity to the clip's plausibility of being real.
Marvel's Spider-Man 2 could be one of the most ambitious PS5 titles yet. Though it has yet to be confirmed, Marvel fans are expecting the ability to change between Miles and Peter at any given time – in the same as Grand Theft Auto 5. With a sprawling story containing Venom and Kraven The Hunter in the pipeline, it'd make sense to experience it from two different Spidey perspectives. We just can't wait to hopefully wear that iconic symbiote suit.
Along with all the upcoming PS5 games for 2023, there is a good chance that Marvel's Spider-Man 2 could end up as one of the best PS5 games ever. Your move Insomniac Games.