Crystal Dynamics continues its support of Marvel's Avengers into 2023 with the Winter Soldier's recent arrival in the game. Joining the likes of Black Panther, Captain America and Spider-Man, the Winter Solider update includes a fresh skill tree to grind for. It isn't just the Winter Soldier's time to shine either, as a dataminer has found that the game's marketplace has a few MCU-themed surprises in store for skin collectors.
The Winter Soldier, aka Bucky Barnes, was added to Marvel's Avengers on November 29. Mixing combat styles similar to Captain America and Black Widow, the stoic assassin is one of the game's most promising additions yet. Naturally, new fixes have been implemented by the devs, leading notable Avengers leaker and dataminer Miller to unpack the game's latest batch of secrets.
Marvel's Avengers patch v2.7.1 recently went live, which has allowed the leaker to unearth several MCU-themed skins for characters such as Hawkeye and Iron Man in particular. Specifically, players can expect Hawkeye to don his 2012 The Avengers outfit, completing his MCU outfit count in the game.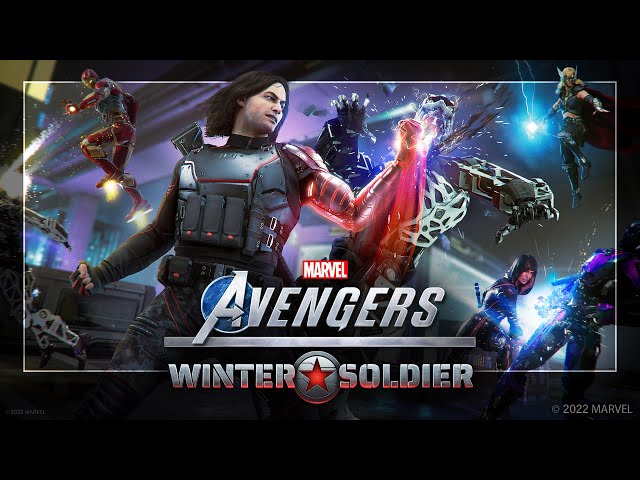 Iron Man is the true highlight here, as Miller's leak depicts Tony Stark's 2012 MK VII and MK II armour. Players will also be able to sport unmasked variants of existing skins. These include Captain America, Iron Man, Jane Foster, and Thor's various MCU skins.
Elsewhere, fans of Matt Fraction's Hawkeye comics will be glad to see a skin sporting the design straight from the pages. This is your excuse to revisit the Hawkeye Disney+ show too, which was heavily inspired by Fraction's work.

Further MCU skins for Spider-Man and Black Widow are missing, but in the meanwhile, you can catch the webhead in the first trailer for Across The Spider-Verse. You'll also want to keep your eyes on Marvel's Spider-Man 2 release date, as Insomniac Games prepare to launch its next PS5 adventure.