Ever since the curtain closed on the Marauders closed alpha, space pirates worldwide have been asking when they'll next have the opportunity to jack another ship and fly off into the sunset. Well, that time has finally arrived: the Marauders closed beta goes live next week and there'll be two new raid locations to explore as well as the option to fold your bags (you read that right).
The closed beta, which will be live on Steam from July 20-25, will allow player to dive into a whole host of new content for the first time. Following the closed alpha in May, Small Impact Games noted that it only showed off around 25% of the game's complete content, so it's clear we're getting a little taste of what's to come now.
The first big change is that there's now two new raid locations to explore. The Terraformer -a newly abandoned agricultural hub built on top of an asteroid shard – and the Merchant Ship – an expansive frigate that you and your team can breach onto.
Both these raid locations will be home to new Marauders weapons: the Heavy Thompson, the Klobb Machine Pistol, and the Scrap Bomb. It'll also feature several quality of life improvements, including a quick loot option, more cosmetic choices, and audio changes.
By far one of the most useful additions though is the option to fold bags. It might sound like a menial change, but when you've got bags inside bags inside bags taking up unnecessary space in your inventory, the option to have foldable backpacks is a big win. Especially since you could theoretically have multiple bags inside one big bag now…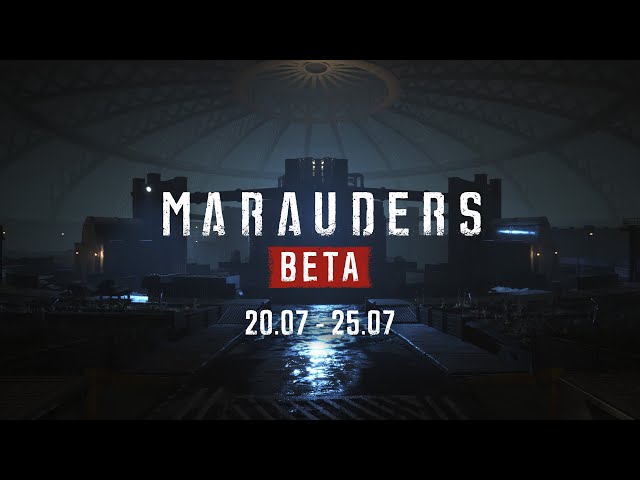 Some of these improvements were requested by the community following the last beta, which Small Impact Games told The Loadout was "three times" bigger than expected. Others are planned improvements, which should help the game convert a few more to the extraction looter genre.
To convince newcomers to take the plunge, Small Impact Games is once again running with a 10% pre-order discount for this beta. Anyone who purchases a pre-order will be granted the Space Pirate Cosmetic pack when the game launches into Steam Early Access and Game Preview via PC Game Pass later this year.
Of course, we still don't have news on the Marauders release date, but with Small Impact confirming the game will be heading into early access later this year, the full launch shouldn't be too far away.