In the era of remakes and remasters, many fans of the Yakuza franchise probably didn't expect Like A Dragon Ishin to receive some next-gen love. Yet, Sega is delivering the goods and you'll even have the chance to dive into it soon. The Like A Dragon Ishin release time has emerged on the PSN store and Xbox marketplace. So, settle down and prepare for Sega and developer Ryu Ga Gotoku Studio to unleash its next adventure.
For console players on PS5 and Xbox Series X|S, the Like A Dragon Ishin release time for digital pre-orders is February 17 at 15:00 GMT / 7:00 PST/ 10:00 EST.
Players that purchase retail copies of Like A Dragon Ishin can start playing from February 21 at 15:00 GMT / 7:00 PST/ 10:00 EST. Though Sega and Ryu Ga Gotoku Studio have yet to confirm this officially, the PSN store and Xbox marketplace outline these details. Additionally, the developer confirms on Twitter that Like A Dragon Ishin early access is set to begin imminently.
A remake of the 2014 game of the same name, the next-gen remake also sees some new faces appear in the game. Musician Alex Moukala is set to make an appearance and was recently featured in a brand-new featurette from the developer via social media. Alongside them is actor Rahul Kohli, who can be seen in Midnight Mass on Netflix.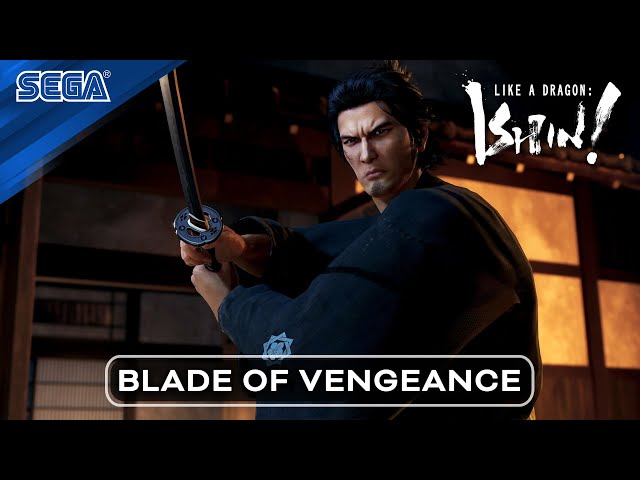 Like A Dragon Ishin follows Sakamoto Ryōma, a real-life Japanese samurai who became a prominent figure of influence in the late Edo period. Similar to other titles in the Like A Dragon/Yakuza franchise, gameplay will interweave familiar activities like karaoke, gambling, and arena-based fighting. The game was notable for introducing a new system, Dharma Points, which can be earned by completing a variety of quests, story missions and other activities.
If you've been out of the loop, then don't worry. Aside from the Like A Dragon Ishin release date, you can also brush up on the Like A Dragon Ishin battle styles and fighting styles you'll need to master in the game. Of course, with every major release like this, Xbox players will wonder whether Like a Dragon Ishin is on Game Pass – we've got you covered there too.
With all the upcoming PS5 games set for 2023 and beyond, Like A Dragon Ishin could be one of the more memorable releases.