If you've been hankering for a taste of Like A Dragon Ishin, then you're in luck. Ahead of the Like A Dragon Ishin release date, developer Ryu Ga Gotoku Studio is rolling out a separate experience to tuck into. The Like A Dragon Ishin combat demo is here, but there is more to it than just slicing and dicing your enemies. There are exclusive rewards up for grabs and they're very easy to acquire.
Developer Ryu Ga Gotoku Studio and Sega confirm that the Like A Dragon Ishin combat demo is now live today on PS5 and Xbox Series X|S consoles. According to a press release from Indigo Pearl, the combat demo will "let aspiring samurai explore two action-packed segments of the game. Players can face off against enemies at Kiyomizu Temple, and then go toe to toe with three armoured warriors."
This is a great opportunity to explore the Like A Dragon Ishin battle and fighting styles at your disposal for when the Like A Dragon release date arrives. Dropping with the combat demo is a limited-time chance to claim some tasty exclusive rewards too. All you have to do is "subscribe to the SEGA newsletter" and then you'll "receive access to two exclusive in-game weapons upon the game's release: the Bonechewer Katana and the Waterdrop Katana."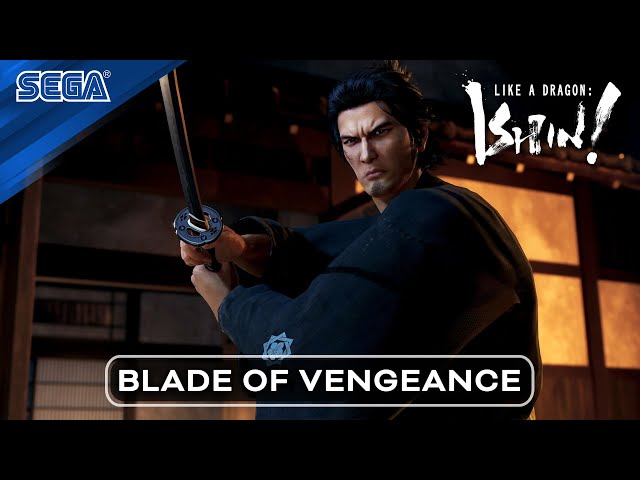 Furthermore, if cosmetics and mighty weapons sound like your thing, the blog post also indicates that "payers can pre-order Like a Dragon Ishin to receive three exclusive weapons." The weapons/cosmetics included with the Deluxe Edition are as follows:
Shinsengumi Captain's Set
Ryoma Growth Support Kit
Sword Upgrade Materials Kit
Gun Upgrade Materials Kit
Third Division Armament Expansion Kit
The Dragon of Dojima Skin
We recommend looking into Like A Dragon Ishin early access, if those rewards take your fancy. Of course, it is also worth noting the Like A Dragon Ishin release time – especially if you want to play the game before your mates do.
Xbox players might be wondering whether Like A Dragon Ishin is on Game Pass. Look no further, we've got all the information on that ready to go too. While you're exploring all that Xbox Game Pass has to offer, we've compiled the Xbox Game Pass February 2023 games list for you, which has a hefty selection of great titles.