Lego Brawls is making its way to consoles after its run on Apple Arcade and alongside all the features that made the game a hit on mobile, it is adding a few. But what have we learnt about the game ahead of the Lego Brawls release date?
Well, Lego Brawls is a traditional multiplayer brawler, but it does boast an eye-watering amount of character customisation options which can be used to craft your own specific brawler. The goal is to battle and collect minifigures, which you can then use in a battle.
However, alongside the customisation which is being brought over from the original Apple Arcade release, there is a host of unlockable content across LEGO's many different themes over the years, including tie-ins to other franchises. But, when can you begin to get stuck in and when is the Lego Brawls release date?
LEGO Brawls Release Date
The Lego Brawls release date is set for September 2, 2022. The game will release on PS5, PS4, Xbox Series X|S, Xbox One, and Nintendo Switch.
Lego BRawls Gameplay
We have seen a fair bit of Lego Brawls gameplay thanks to the fact that the game is out on iOS devices. However, when it comes to console gameplay or PC gameplay, we haven't seen much beyond what was showcased in the brief announcement trailer.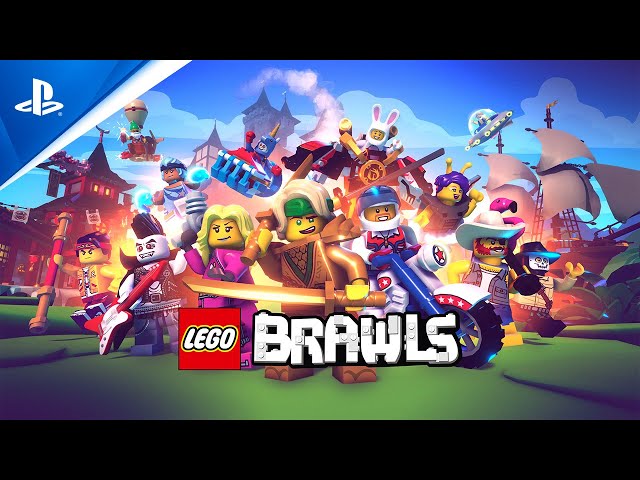 LEGO Brawls Console Features
We haven't seen any details about console-specific features for Lego Brawls. Of course, the game will run at a higher framerate and resolution. It will also have higher-quality textures.
But, when it comes to crossplay support, cross-progression, DualSense support on PS5, and other features, we will have to wait until closer to launch to find out.
That covers what we know ahead of the Lego Brawls release date. For more on upcoming games, check out our lists of upcoming Switch games, upcoming PS5 games, and upcoming Xbox Series X games.