The League of Legends 2020 World Championship may have faced some considerable logistical challenges during its COVID-marred conception, but Riot Games persevered and put on a real show in Shanghai. Now over a month after South Korea's DAMWON Gaming took home the Summoner's Cup, Riot has released the tournament's viewer metrics, and they're pretty darn impressive.
In total, Worlds this year saw more than one billion hours of peak League of Legends consumed. It is unsurprising, then, that when it came to securing tickets for the finals – the stage for which was set in the newly-built SAIC Motor Pudong Arena – demand was phenomenal. The 6,312 tickets made available for the finals were eyed up by over three million people – 3,205,750 to be precise – who had all registered for a chance to hopefully watch their favourite team take home the Summoner's Cup up close.
Broadcast in 16 languages, and shown across 21 platforms, Worlds 2020 recorded a peak concurrent viewership of a massive 45.95 million, with an Average Minute Audience (AMA) of 23.04 million. For those unsure of what AMA means, Nielsen defines it as "the average number of individuals or (homes or target group) viewing a TV channel, which is calculated per minute during a specified period of time over the program duration."
If you prefer to digest all of this juicy information through the medium of video, then LoL Esports has got you covered.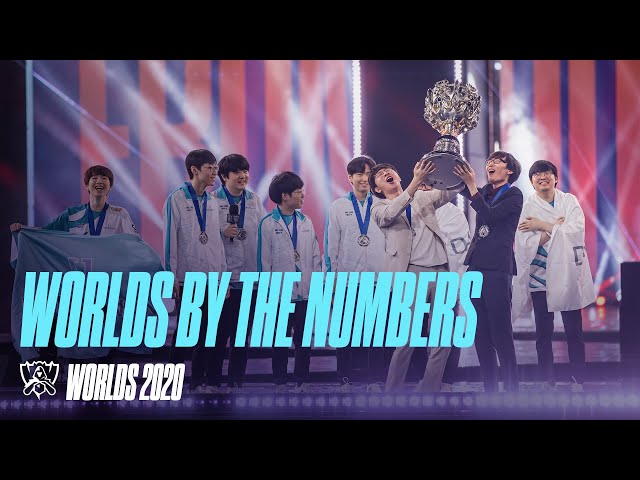 With LoL esports drawing in more and more viewers year-on-year, the future looks promising for the professional scene.