The League of Legends Worlds 2022 Play-Ins Stage rumbles on, and two victorious teams have locked their spots in for tomorrow's Qualification Round. LEC third seed MAD Lions and LJL representative DetonatioN FocusMe beat out Saigon Buffalo and LOUD respectively in today's best-of-five series, taking both teams one step closer to the tournament's Group Stage.
MAD's 3-1 win against Saigon Buffalo was a real feast for the eyes. With 27 unique champions played throughout the series, fans were treated not only to dominant meta picks like Sylas, Kai'Sa, and Maokai, but to more obscure flavours like Bel'Veth, Jinx, and even Vayne.
Each game snowballed hard, with the losing side in each one failing to reach double-digit kills until the fourth and final showdown which, unsurprisingly, saw the closest and most ferocious back and forth. However, MAD did well to play through Javier 'Elyoya' Batalla's now-patented Bel'Veth pick, setting the star jungler up for success throughout.
While the victory went to MAD, setting them up for an Elimination Round grudge match against LCS side Evil Geniuses, our favourite moment from the series was actually at the team's expense.
During game two, as Yasin 'Nisqy' Dinçer sought to escape from SGB's clutches using Taliyah's Weaver's Wall, Tran 'BeanJ' Văn Chính hitched a ride using Maokai's Twisted Advance, dispatching the midlaner once they reached their destination.
Whereas MAD vs SGB played host to some of the shortest games we've seen so far at LoL Worlds this year, DFM and LOUD set the record for the longest. Game one of their four-game series – which resulted in DFM securing a matchup with Royal Never Give Up in the Elimination Round – was a 44 minute and 48 second slugfest, setting the tone for the series.
No matter the composition, both sides went hell-for-leather in a clash of pure aggression. The series was a messy affair throughout, littered with throws all over the Rift. But in the end, DFM cemented not only their first best-of-five win on the international stage, but the first international best-of-five victory for the entire region.
This time round, our standout moment came when Thiago 'tinowns' Sartori made this sneaky getaway with but a modicum of health left to spare. The play begins at the 12:53 mark.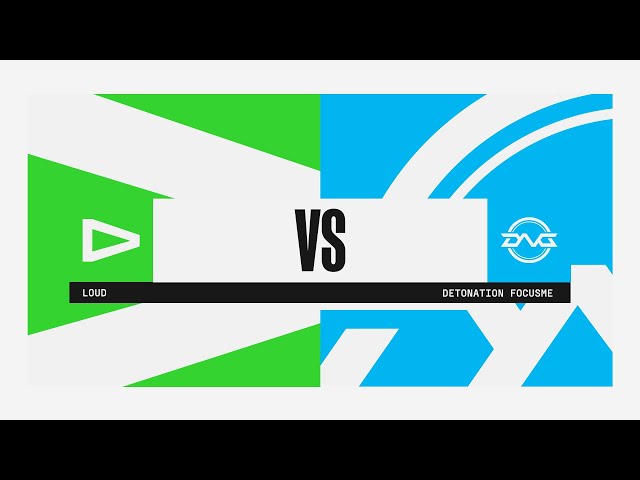 You'll be able to catch today's victorious teams in action once again when MAD take on EG and DFM take on RNG in the Worlds 2022 Play-Ins Stage Qualification Round.