It's October 22, 2016, and a heaving Madison Square Garden is playing host to the League of Legends World Championship's Semifinals. The SKT T1 (now T1) side which would go onto win the whole thing had already defeated ROX Tigers, and up next was Europe's last remaining hope, H2K, against a surging Samsung Galaxy (now Gen.G).
Among that H2K roster was none other than Andrei 'Odoamne' Pascu, whose dreams of reaching a Worlds final, and ultimately lifting the coveted Summoner's Cup, were dashed by a dominant 3-0 display from SSG.
Six years later, Odoamne is back in New York once more at LoL Worlds 2022. This time representing Rogue, the Romanian is determined to ensure that his team achieves a happier ending to its time in the city than H2K had back in 2016.
Currently 2-0 in Group C, with wins against DRX and GAM Esports under its belt, Rogue is off to a flying start. However, if there's anyone who knows how important it is to put up a big performance in the Big Apple, it's Odoamne. This explains why the veteran toplaner wore a disappointed expression as we began our post-match chat after the GAM game.
The Loadout: Hey Odo, how's it going?
Odoamne: I'm a bit upset with my play today, but other than that I'm okay.
I was going to start off by asking for your general thoughts on the game – what is it about your own performance that you weren't keen on?
I really didn't like that I died to that gank, because I had all the information I needed – I misjudged the situation, and I went for something that I shouldn't really go for. It was the worst case scenario for us, because the game was super won from mid and bot, top was neutralised, and it was going really well. And then Camille all of a sudden got a kill, a one level lead, and then two plates. After that, she got super ahead in the game, and the game started to stall out.
Maybe there are some macro mistakes on the second drake, and Nash was also a bit unfortunate, but outside of that, I think the game was pretty okay. I'm mostly just upset that I had a poor performance in lane.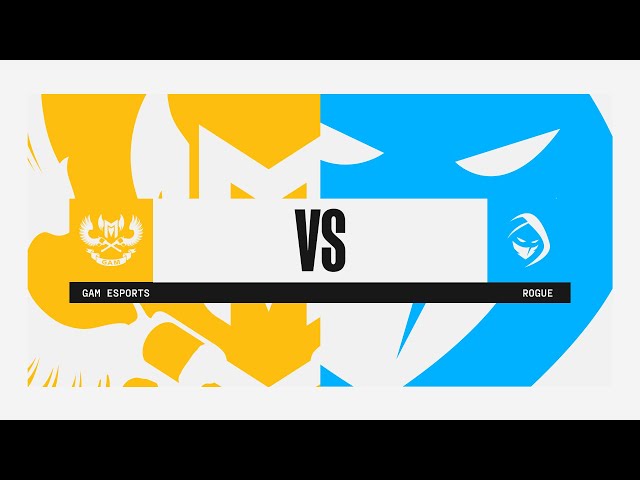 That's fair enough, and I'm sure you're not going to dwell on that too much – you've clearly already recognised what the errors were, and I'm sure you're going to rectify those coming into tomorrow. But, 2-0, really good stuff. How important is it to get this early momentum?
I was gonna say that I don't think it really matters. But at the same time if we were 0-2 I think it'd have been kinda sucky. We've always been the type of team that takes it one game at a time, and going into tomorrow we won't really think 'oh we're 2-0', it's just another best-of-one against a team that we need to win.
So I think that, as a team, we're not really getting ahead of ourselves at all. After tomorrow's game, when we look back at this whole first round robin, then we can judge if we had a good first round robin or not. Yeah, if we end up 3-0 then obviously everyone will be happy, but it's still too early to get excited because we can still lose four games in a row, or some bad stuff can happen – we're 2-0, I'm not happy with [just] 2-0.
That's a really, really good mentality to have. How much have you guys been working on that mental aspect in the lead up to Worlds, seeing as it's such a massive occasion and there's always going to be worries and jitters here and there?
I think it's mostly the team culture that we've been promoting ever since the beginning of Summer Split, because we felt that some things in Spring were not going our way because we had a poor approach to how we viewed the whole season.
We did some really good things in Malmö that allowed us to win LEC and I think, going into Worlds, everyone's super excited, but at the same time everyone's keeping the same vibe that we had in Malmö that allowed us to win.
I think people are just very determined and hungry to make it far at this tournament – people don't want to crash and burn out of groups, because when you have the mantle of first seed, you have to show up.
Stepping away from the games a little, how's being back in New York after all these years?
It's great. Back then when I came here, I was a bit more of a kid and I didn't really get to explore anything because it was all about playing well. Now I've grown up a bit, I've gotten to see a bit more of the city, and quite frankly I like it a lot.
On the game aspect it also feels great. There's a lot of throwbacks to the 2016 run where I [also] had a Polish support and Greek ADC, so I've got that going for me. But it feels good to be back because not a lot of people can go to Worlds and play at the same venue that they played six years before. In a way I'm grateful that I've been making all the good steps in my career to get me back to this point.
While you're feeling reflective, what do you feel the biggest changes for you have been, both as a person and a player, between 2016 and now?
I feel like this year and last year were the best years of my career, and I feel that I'm at my peak level – both personally and professionally. I've matured a lot, and I'm finally at an age where I know the right things that I need to do, and the right things that my team needs to achieve good performances. Except for the mistake I made today, I am at the top of my game, and have a lot of insight [to the extent that] the game seems very obvious to me at this point.
In 2016 I was like a kid, right now I'm at the peak of my career. I made Semifinals then, but I was not nearly as good as I am today.
Back then you were knocked out by Park 'Ruler' Jae-hyuk and SSG. Are there any players or teams from back then that would make for a cool rematch now?
I don't really think about it at all, because outside of last year I haven't been to Worlds in five-six years. So it's not like there's any international rivalry going on – these guys don't even remember that I played against them in 2016.
For me it's all about my own performance, and making a name for myself and ourselves as a team. And then, maybe over time, those rivalries will come, but [right now] I'm just the smallest fish in the pond.
I want to quiz you about the meta really quickly before I let you go. At the minute Eastern teams tend to trend towards playing through top, while chunks of the West – especially yourselves and Fnatic – are working through mid-bot. Would you agree that there's a bit of a stylistic struggle taking place between regions at the minute to establish the de facto meta, or is it more complicated than that?
I think that's fair. I think every time when Worlds comes there is always this stylistic difference between the regions and people take a lot of time to figure it out. Usually by Quarterfinals everyone's kind of playing the same style with the same meta.
I do think there are certain situations where it's top-centric. But I know, at least for our games, there's not a lot of action going on around top, and I feel like that's partly down to the bans. When Aatrox or more volatile matchups are out, then top lane falls back to what it used to be before where you're just playing the game, and it's all [revolving] around mid-bot.
The meta is quite diverse now, and I'm sure that there are scenarios for top lane where if certain champions are in the game then it will be top-centric, but right now with the way our games are, it looks like top lane is hard chilling.
Odoamne and Rogue will be back in action later on today when they take on Top Esports in search of the perfect 3-0 start.