League of Legends has its fair share of impressive winning streaks. One only needs to look at the LCK Spring 2022 standings to see T1's monstrous 18-0 perfect regular season record as an example. Coming into today's League of Legends Japan League Summer 2022 tie against AXIZ, V3 was just games away from its own remarkable feat. However, it'll be relieved to have avoided stencilling its name in the annals of esports history after breaking the longest run of losses pro League has ever seen.
Starting today having lost its previous 39 games, V3 was well on track to overtake the Shanghai Dragons Overwatch team's horrific 0-42 record – the longest loss streak ever recorded in esports. However, a strong performance allowed the team to break its rather large duck after nearly 38 minutes of play.
Having lost 3-0 to AXIZ back in the 2021 LJL Summer Playoffs, V3 came into 2022 with a bolstered roster, having added an entire substitute lineup. Something within the team had clearly broken though, as its starting roster ended the Spring Split with a paltry 0-21 record.
Things wouldn't get better for most of the Summer Split, as that much-needed win continued to elude V3 – the team proceeded to go 0-15. Now, at last, the team can enjoy the sweet taste of victory, and revel in the knowledge that it won't be the top result of a Google search. You can check out the highlights below, courtesy of 'LJL Highlights'.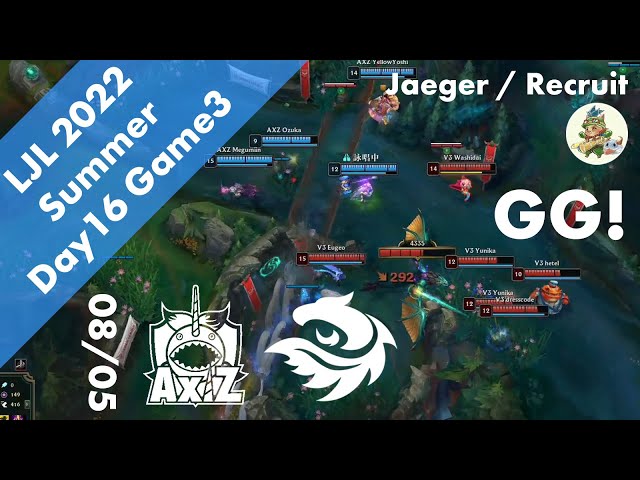 If you're suffering during your LoL ranks grind, then take solace – at least you didn't go on a 39-game losing streak… we hope.